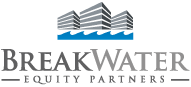 "Breakwater brought in a fresh perspective and years of experience in the workout arena."
San Diego, CA (PRWEB) March 28, 2012
Breakwater Equity Partners, a consulting firm specializing in commercial loan workouts nationwide, has arranged a 50 percent discounted payoff on a loan secured by a nine story office building in Clearwater, Florida.
The office building, located at 400 Cleveland St. in Clearwater, Florida was originally purchased by four investors in February 2003 for $8.2 million. After investing an additional $2 million on development plans and entitlements for a high rise residential condominium development on the site, the proposed project was put on hold after the Florida condominium market collapsed in 2006. The investors hired Breakwater Equity Partners, LLC, in February 2011 to restructure the debt.
"The building was more than 50 percent vacant and the owners were losing tens of thousands of dollars a month. They could not justify continuing to pour new capital into this property," explained Phil Jemmett, CEO of Breakwater Equity. "At the same time, the investor group was committed to Downtown Clearwater, and wanted to hold onto the property and develop it when the market improves."
Breakwater contacted the CMBS special servicer, Berkadia Commercial Mortgage, who represented the bond holders, and presented a restructuring proposal involving the use of existing loan reserve funds to make the office space more marketable. After lengthy negotiations over project economics, potential litigation claims, and expected losses to the lender in the event of a potential bankruptcy by the borrowing entity, the parties reached an agreement in February, 2012. Berkadia sold the note to a group related to the current owners for less than half the outstanding loan balance. This enabled the investors to save the property in a tax efficient and economically viable manner.
"The borrowers tried to get the lender to work with them," said Breakwater CFO Armand Nicholi, "but the lender would not listen. Breakwater brought in a fresh perspective and years of experience in the workout arena. The owners probably would have lost this property, been liable for capital gains taxes, and possibly held liable on personal guarantees."
Attorney Christopher M. David of Miami provided litigation and transactional counsel to the investor group.
About Breakwater Equity Partners
Breakwater Equity Partners is a privately-owned real estate consulting firm located in San Diego, CA, providing commercial loan workout strategies and negotiation services to property owners and investors throughout the U.S. The Breakwater team, consisting of experts in finance, banking, real estate and law, has worked on over 200 commercial loan workouts throughout the US, with deep experience in a wide variety of real estate asset classes, including office, industrial, retail, multi-family, mixed use, master-planned communities, residential and land development, golf courses, and farming operations. Breakwater also specializes in Tenant-in-Common loan workouts. For more information on Breakwater Equity Partners, please call 858-490-3630 or visit http://www.breakwaterequity.com.
###