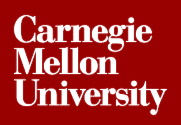 Boulder, CO (PRWEB) March 30, 2012
Renewable Choice Energy (http://www.renewablechoice.com/) announced today that Carnegie Mellon University (CMU) has partnered with the Boulder, Colorado-based company to offset 100 percent of the 2012 electricity consumption for the university's Pittsburgh campus using green power.
The Pittsburgh, Pennsylvania-based school purchased 116,000 megawatt hours (MWh) of Green-e® Energy certified renewable energy credits sourced from wind farms located in the Midwest region of the United States.
CMU has long been a supporter of green power, having made its first purchase of wind power in 2001. That purchase, which represented 5 percent of the University's usage, was at that time considered to be the largest purchase of wind-generated electricity in America. Each year, CMU has increased the amount of green energy the university purchases. CMU has consistently been recognized by the U.S. Environmental Protection Agency (EPA) for its green power purchasing program. On its list of top green power purchasers, the EPA currently ranks CMU as second among U.S. colleges and universities and 39th overall. CMU is a founding EPA Green Power Partner and recipient of a 2010 Green Power Leadership Award.
Renewable energy credits, or RECs, are how green power is tracked and traded and is the accepted way to reduce carbon emissions in North America. When a renewable energy facility produces one MWh of electricity and adds it to the power grid, one corresponding REC is also generated. Organizations that purchase RECs corresponding to their electrical consumption can be assured that an equivalent amount of clean power was generated at a renewable facility and added to the power grid. RECs are endorsed and purchased by the EPA, Fortune 500 companies, and NGOs.
"Carnegie Mellon has been a leader in the realms of sustainability and renewable energy for years and this purchase keeps them firmly in the top five largest green power purchasers among colleges and universities," said John Powers, Vice President of Business Development for Renewable Choice Energy. "Renewable Choice is proud to partner with Carnegie Mellon to help them support the growth of new domestic and clean sources of energy."
Carnegie Mellon continues to seek ways to reduce its carbon footprint with pilot renewable energy generation projects on campus and its recent conversion from coal to 100 percent natural gas firing of the boiler plant owned jointly with other Pittsburgh institutions.
About Renewable Choice Energy
Renewable Choice Energy is a leading national provider of renewable energy credits (RECs) and verified emission reductions (VERs) (carbon offsets) to hundreds of Fortune 500 Companies and small businesses, thousands of residential customers, and over 1000 LEED green building projects in the U.S. Founded in 2001, Renewable Choice and its clients have received prestigious awards from the EPA and DOE for supporting and expanding the renewable energy market and have been featured in hundreds of media outlets including The New York Times, Wall Street Journal, CNN, USA TODAY, and more.
About Carnegie Mellon University
Carnegie Mellon (http://www.cmu.edu) is a private, internationally ranked research university with programs in areas ranging from science, technology and business, to public policy, the humanities and the arts. More than 11,000 students in the university's seven schools and colleges benefit from a small student-to-faculty ratio and an education characterized by its focus on creating and implementing solutions for real problems, interdisciplinary collaboration and innovation. A global university, Carnegie Mellon's main campus in the United States is in Pittsburgh, Pa. It has campuses in California's Silicon Valley and Qatar, and programs in Asia, Australia, Europe and Mexico. The university is in the midst of "Inspire Innovation: The Campaign for Carnegie Mellon University," which aims to build its endowment, support faculty, students and innovative research, and enhance the physical campus with equipment and facility improvements.