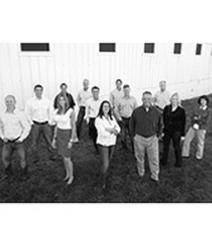 Park City, Utah (PRWEB) March 27, 2012
Talisker Mountain Realty, a prominent real estate agency in Park City, Utah has joined the prestigious Haute Living Real Estate Network. This exclusive circle of leading real estate agents is invited to bring opulent estates and luxury properties to Haute Living readers.
Talisker Mountain Realty is the premier real estate brokerage for the greater Park City area in Utah. Dominating their market, Talisker Mountain offers ownership opportunities ranging from cozy mountain cabins to large family homes in residential communities.
Haute Living Magazine will feature Talisker Mountain Realty as an exclusive Haute Living real estate professional. Read more about the agency here. http://www.hauteliving.com/luxury-real-estate/agent-Talisker-Mountain-Realty/683
About Haute Living Real Estate Network
Haute Living Real Estate Network specializes in selecting top real estate professionals, creating the most prominent directory for exclusive listings. The network website is an online destination for all things real estate-related and features daily blog posts providing up-to-date news on affluent markets and real estate developments. Access all of this information and more by visiting http://www.hauteliving.com/hlrn.
About Talisker Mountain Realty
Talisker Mountain Realty offers clients access to some of the most prestigious communities in Park City, Utah. Whether you're in search of a home in an exclusive golf course community or a home with luxury skiing access, Talisker Mountain Realty will find your perfect fit.
Their trusted real estate advisors not only hold the keys to Park City's premier homes, but also to the city's premiere private amenities and all-season mountain experiences through Talisker Club. Talisker Mountain Realty strives to provide buyers with the most luxurious home-searching experience possible; that is why they offer clients exclusive membership into the award-winning, four-seasons Talisker Club.