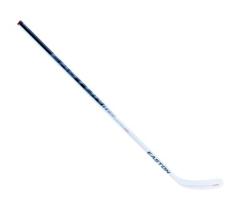 Used by professional NHL players, the stick is top of the line.
(PRWEB) March 28, 2012
The Easton Mako hockey stick is the newest addition in a long line of hockey sticks available online through Hockey Supremacy. Its proprietary woven Kevlar®/Graphite shaft, non-skid blade coating, micro-bladder blade process, multi-rib blade construction and matte coating (non-grip) make it one of the top sticks in the hockey equipment industry. Used by professional NHL players, the stick is top of the line.
Hockey Supremacy offers hockey sticks online from a number of brands, with prices that range from affordable practice sticks to high end performance sticks. They have sticks for all ages – youth, junior, intermediate and senior. The brands they offer include Bauer, Reebok, Warrior, CCM, Easton, Combat, TPS, Gong Show, Bardown, Under Armour and Sher-Wood. In addition to hockey sticks, Hockey Supremacy offers skates, protective gear (shin guards, gloves, shoulder pads, hockey pants, helmets, neck guards, cages and visors) as well as various accessories and hockey apparel.
Purchasing hockey equipment is an important aspect of the game. Hockey Supremacy knows that and strives to provide the best online shopping experience possible. Their customers save on shipping and customs fees from US online stores and receive a simple, user-friendly, structured environment for making their selection. They provide a price match guarantee that assures their customers of the best prices available. Customers are also offered a loyalty program called the Loyalty Crowns. This points system allows clients to save money on big purchases.
About Hockey Supremacy:
Hockey Supremacy is an independent hockey equipment retailer. They offer Canadians the best online shopping experience of hockey equipment. They save customers excessive shipping and customs clearance fees from online, US stores. Their vision is to offer their customers a simple, user-friendly and structured environment that allows them to review all the information needed for their purchases. Hockey experts are available live online to answer questions and provide support, which means immediate feedback to all inquiries from our customers. Whether during the purchase process or after the sale, they are always willing to assist their clients. Hockey Supremacy pledges to offer competitive prices, combined with several loyalty programs that provide customers with the opportunity to receive the best value on their purchases.