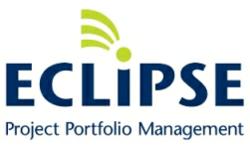 Eclipse offers a customizable solution that will streamline our internal project intake process
(PRWEB) March 28, 2012
Solution Q, a leading provider of Project Portfolio Management software and services, has announced that Wellesley College, the preeminent liberal arts college for women, has purchased the Eclipse Project Portfolio Management (PPM) software to manage its portfolio of projects and initiatives in the Library and Technology Services Department.
Eclipse PPM is an on-demand, Rich Internet Application (RIA) that helps organizations to achieve:

Improved Project Intake, Prioritization and Selection
Improved Portfolio, Program and Project Execution, Visibility and Accountability
Improved Management of Resources
Known as one of the most selective liberal arts colleges in the USA, Wellesley College is located outside Boston in Wellesley, MA. The ability to store all project information in one place was one of the key driving factors for Wellesley College to purchase a PPM tool. In addition, they wanted to improve their project intake process, increase project and portfolio visibility, and have a way to conduct real time reporting on projects and portfolios.
"We were looking for a tool that allowed easy tracking and reporting of all of our department's projects," said Donna Volpe Strouse, the Policy & Strategic Planning Director in the College's Library & Technology Services Department. "Eclipse offers a customizable solution that will streamline our internal project intake process, ensure consistency of project documentation, and increase visibility for both internal staff and external stakeholders."
Volpe Strouse further cited Eclipse PPM's ease of use and reporting function for reasons behind the purchase. "It was customizable for our needs, and has excellent reporting capabilities," she said.
Solution Q is experiencing rapid growth in North America as customers embrace the Eclipse PPM tool as one that will help them deliver their projects on-time and on-budget.
About Solution Q Inc.
Solution Q is a leading provider of Project Portfolio Management software and services. Eclipse PPM Software provides real-time visibility, accountability, and a single location for all project information. With its easy implementation, navigation, and functionality, Eclipse PPM strikes a balance between executive information requirements and ease-of-use. For more information, visit http://www.eclipseppm.com
About Wellesley College
Since 1875, Wellesley College has been a leader in providing an excellent liberal arts education for women who will make a difference in the world. Its 500-acre campus near Boston is home to 2,300 undergraduate students from all 50 states and 75 countries. Notable graduates include Madeleine Albright and Hillary Clinton. For more information, visit http://www.wellesley.edu
Contact – Ally Tutkaluk
Marketing Coordinator, Solution Q Inc
416 385 0774
atutkaluk(at)eclipseppm(dot)com
###