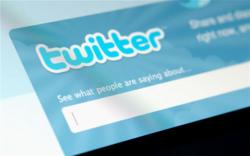 Miami, FL (PRWEB) March 27, 2012
Since there are hundreds to thousands of free-hosting blog sites out there, the amount of blogs created everyday are on the double. Blogs are only classified, generally, into two: active and inactive. Active blogs are those with numerous visitors everyday. Inactive blogs are similar to bad memories—forgotten by crowds. The developers of Downtweet widget tinkered on this saddening fact, and decided to help bloggers through a very useful feature: interactive tweet search.
Based on a collective study done in several blogging communities, visitors want interactive things. If they would explore websites, they tend to stay longer if there are something fresh to discover. A chat box, game panel, wav player—these several applications entice the traditional visitor. This is the basic goal of Downtweet.
Downtweet is somehow similar to Twitter when it comes to utilization of tweets. It also looks similar to Twitter, but the goal is different. Downtweet is a widget, and it can be installed to any blog or website. Users can install Downtweet by using a specialized HTML code.
Navigating around the Downtweet website is fairly easy. This simplicity led to new registrations from members. Reviews were also made in different blogs and websites. Bloggers who used Downtweet during its early release saw massive improvements in their blogs. Visitors stayed longer in the blogs with Downtweet, and they tend to return every now and then. Blogs with renewed posts also became more active than before.
Using Downtweet does not take much of the user's time. First, the user can drag and drop categories in the active panels. After that, the panels will display the tweets related to the category being searched. This is the reason why some bloggers referred to Downtweet as a tweet search engine. Embedding Downtweet is not mandatory, but the visibility it can offer to any blog is tremendous.
Blog owners even rely to Downtweet whenever they are searching for important topics to write about. Everyday, more and more recommendations are appearing in the radar. For users who want to explore the blogging benefits of this tweet widget, a visit to http://www.downtweet.com is advisable.
About Downtweet
Downtweet.com has developed live Twitter and tweet software for any website or blog. Any site can add a Downtweet widget in a matter of seconds. Downtweet.com also acts as a Twitter portal for users to get instant Twitter streams. Downtweet widget users have the ability to customize the look and feel of Downtweet to fit the style of their website or blog. Downtweet is a free service.
Find Downtweet on Twitter and the Web
http://www.twitter.com/downtweet1
http://www.downtweet.com