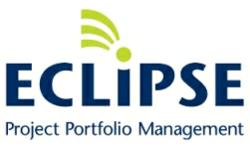 Expanded Resource Planning functionality, new Approval Workflows, new API integration
Toronto, ON (PRWEB) March 29, 2012
Solution Q has continued to grow its Eclipse Project Portfolio Management solution with a new release that features expanded Resource Planning functionality, new Approval Workflows, new API integration and more.
Detailed Resource Planning on Schedules:
This release extends the Eclipse PPM scheduling and resource planning engine to support a new, detailed assignment planning model. This feature allows project and resource managers to contour resource assignments across individual tasks.
Approval Workflows:
Eclipse PPM now provides Approval Workflow support for project status, financial plan modifications and project schedule baseline changes with notifications in application and by email. This addition now provides structure and approval control around some key modifications to projects.
Eclipse PPM Integration Services – API Enhancements:
Eclipse PPM integration services provide secure, standards-based services (APIs) enabling organizations to "pull" data from Eclipse PPM for use in applications, data warehouses or custom reporting solutions. This release includes the following additional services in the API:

Resources
Resource Allocation and Tracking (resource extract report view)
Notes (related to projects; optional)
Status Updates History (related to projects; optional).
Eclipse PPM Integration Services – Excel Add-in Desktop Integration Tool:
The Excel add-in provides end users with a flexible and intuitive desktop tool, enabling them to access Eclipse PPM data through the API services without the need for developer intervention. This tool provides a platform for custom data analysis and reporting.
Additional Enhancements Include:
Support for Silverlight 5; Item names (Projects, Issues, Risks, Approvals, etc.) in reports and emails are now active hyperlinks taking users directly to the item itself in Eclipse PPM.
About Solution Q Inc.:
Solution Q is a leading provider of Project Portfolio Management software and services. Eclipse PPM Software provides real-time visibility, accountability, and a single location for all project information. With its easy implementation, navigation, and functionality, Eclipse PPM strikes a balance between executive information requirements and ease-of-use. For more information, visit http://www.eclipseppm.com
# # #
Contact – Ally Tutkaluk
Marketing Coordinator, Solution Q Inc
416 385 0774
atutkaluk(at)eclipseppm(dot)com