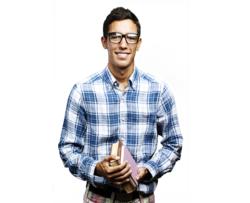 They provide a short term residential approach to coach these young men to independence.
Saint George, UT (PRWEB) March 31, 2012
Forte Strong's failure to launch program for young men reaches new success with its experiential approach to life coaching. Young men are becoming more motivated, active, happy and educated.
Recent studies show that young men are becoming less and less involved in society. They are experiencing a larger substance abuse rate, more mental health issues and a suicide rate 5 times that of young women. They are also trending a lower graduation rate, poorer scholastic performance and lower career acquisition post college. All of these elements may be contributing factors to the failure to launch syndrome so many young men are currently experiencing.
Forte Strong, a premier failure to launch program specializing in the life coaching of these young men (18-26) and is taking the issue to heart. They provide a short term residential approach to coach these struggling young men to independence. Some of the key elements of the program involve enrolling into some form of higher education, personalized strength assessments to build confidence and self esteem, and a unique experiential education curriculum where students learn by doing.
Matthew Arrington, co-founder of Forte Strong explains, "Young men just learn differently than women. Because they learn differently they need a different approach than the one society has set up for them and that's where Forte Strong comes in. We know how to coach these young men to success. We show them how to develop the confidence, the strength and the life skills they need to be successful in the real world that they can use for the rest of their lives."
Part of Forte Strong's experiential education approach involves participating in internships, job shadowing, community involvement, service projects, personal safety courses (CPR & first aid), higher education, international leadership treks, and much more. In an uncertain world Forte Strong gives young men the ability to rise to the challenge by developing their character, both internally and externally. They also provide free coaching for life even after their students have graduated the program which is unheard of in this industry.
Forte Strong is a failure to launch program specializing in the life coaching of young adult men. Forte Strong is also a national leader in providing skill development, leadership training, and life coaching for young adults ages 18-26. Their unique strength based coaching allows their students to accelerate their lives to independence in a shorter amount of time than most programs.