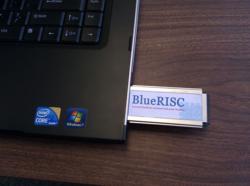 Amherst, MA (PRWEB) March 27, 2012
The CaptureGUARD hardware device uses PCI Express and allows forensic analysts and first responders to capture a complete picture of everything happening on a target computer. Unlike currently used memory acquisition techniques, CaptureGUARD is able to defeat anti-forensics by having direct hardware access to DRAM memory, being the only method available today to provide assurance of the integrity of digital evidence. It cannot be altered by already present malware in a system or compromised in other ways. Memory dumps are created in industry standard formats which are compatible with WindowsSCOPE Advanced Law Enforcement toolkit, as well as, other tools used in the digital forensics industry today.
More information about CaptureGUARD and WindowsSCOPE is available on the WindowsSCOPE website (http://www.windowsscope.com).