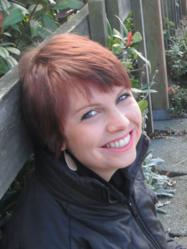 I love to eat, and I love to live. And I'm determined to not let a gluten-free diet get in the way of that!
Seattle, WA (PRWEB) March 28, 2012
Gracefully Gluten Free is a new small business specializing in helping people transition to a gluten free diet (also working with other allergies and sensitivities) through one-on-one sessions designed to make the switch to a new diet easier, from one's own kitchen, to grocery shopping, to navigating social situations and restaurants.
Ashley decided to develop this service after working as the Dispensary Manager of a naturopathic clinic. She saw a lot of people who had recently found out that they had various allergies and sensitivities, and they were very overwhelmed at the prospect of changing their entire diet to accommodate their newly discovered needs. Her educational background in Community Health Education, as well as her personal experience of over six years of following a gluten-free diet due to Celiac's disease, made her feel she had a lot to offer to people trying to make this switch.
She can be found on Facebook, twitter, and on her blog, where she shares gluten-free finds, recipes, living tips, and more!