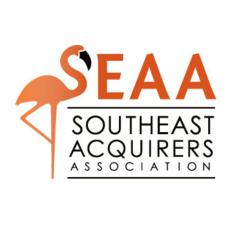 The Hilton at Lake Buena Vista is a fantastic location for the show, and it will allow the option for most of our Sponsors, Exhibitors, and Attendees to bring their families to the show and spend a little extra time at the parks
Los Angeles, CA (PRWEB) March 28, 2012
The Southeast Acquirers Association is pleased to announce the location for their 2013 show. The show will be hosted March 25-27 at the Hilton Orlando Lake Buena Vista Resort near the Disney World and Epcot Center Resorts.
"We are excited to host our 2013 show back in Florida," says Martin Drake, SEAA Board Member and VP of Business Development for USA ePay. "The Hilton at Lake Buena Vista is a fantastic location for the show, and it will allow the option for most of our Sponsors, Exhibitors, and Attendees to bring their families to the show and spend a little extra time at the parks."
About the Southeast Acquirers Association
Southeast Acquirers Association is a not-for-profit, non-membership, independent association for all acquiring bankcard professionals. Founded in 2000, the SEAA was established on the importance to educate the ISO and MSP community, providing economical access to the payment processing industry's latest trends and regulatory changes. The mission of the SEAA is to provide a regional opportunity for training, education, and networking for the acquiring community. For more information please visit http://www.southeastacquirers.com/press/.