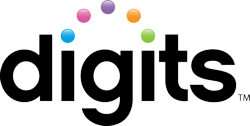 Waterloo, IN (PRWEB) March 28, 2012
Before DeKalb County Central United School District middle schoolers graduate from high school, the number of jobs in engineering and science will more than double. Their teachers want to be sure they are ready not only to take on those jobs, but to succeed in careers that don't even exist yet, said Lynn Simmers, the district's assistant superintendent. To achieve this important goal, the nearly 1,000 students in DeKalb Middle School in rural northeastern Indiana are now learning with an all-new, 100 percent digital math program: digits from Pearson.
As the district moves to full implementation of the Common Core State Standards in the 2012-2013 school year, it is critical that the math curriculum is in full alignment, said Simmers. In evaluating the options, digits rose to the top as the most effective solution, as well as the most cost-efficient because it can be updated easily, she said. "With the transition to Common Core and the digital landscape, we couldn't afford to tie ourselves to a traditional textbook for five or six years."
Not only does this revolutionary approach to learning mathematics engage and motivate students, but it leverages technology to save educators countless hours of administrative work, allowing them to double the amount of time actually teaching and working with students.
Justin Rentschler, who teaches seventh-grade math at DeKalb Middle School, said the customized learning environment in digits encourages higher order thinking and keeps students engaged in learning. "They're more willing to try different concepts they haven't previously understood, and they're going beyond just finding the right answer. They're learning to rationalize how they came to it," he said. And for the higher achieving students who want to dig deeper in learning a concept, digits provides the challenge they need, he said. "I don't have to create something for them – it's all right there."
When asked how digits compared with traditional textbooks, Rentschler was clear: "There is no comparison – from the way subjects are presented to the homework questions, which are more rigorous and relevant."
With the digits auto-grading features, Rentschler is free of the time-consuming task of grading tests and homework, which allows more time for instruction. "By looking at how they're scoring on the homework and tests in digits, I can focus my attention exactly where they need help," he said.
Another benefit is a shift he is seeing in how students negotiate problem-solving, he said. They have the tools to look up the information and see the processes, step by step, and they're finding solutions on their own. "digits puts the learning in their hands," he said.
Simmers and Rentschler are looking forward to seeing state assessment data, to confirm what they and their colleagues are already seeing: dramatic progress as their students learn with digits. At every achievement level, students are making strides in learning math and are more accountable for their own learning, said Simmers. "digits has given us the framework to personalize instruction in the classroom on a daily basis, which otherwise is a huge task. This is an exciting time for us because so many possibilities are now just within an arm's reach for our students," she said.
"With their keen focus on ensuring that students graduate with the math skills requisite for success in college and careers, DeKalb County Central United School District educators are offering their middle schoolers the chance to be among the first in the country to benefit from learning with our 100 percent digital math program," said Mike Evans, Pearson's senior vice president of K-12 mathematics. "digits provides middle school students with the personalized learning path and focused teacher time they will need to stay on track and be prepared for successfully tackling higher level courses in high school and college."
For more information, visit http://www.digitsmath.com.
About Pearson
Pearson, the world's leading learning company, has as its mission to work side by side with states, districts, teachers, students and parents to ensure that every child is prepared for college and career (NYSE: PSO). For more information, go to http://www.pearsonschool.com.