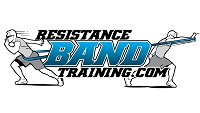 Resistance bands are not just a nice complement to good training; they are an essential part of it
Elizabethtown, KY (PRWEB) March 27, 2012
Resistance band training expert Dave Schmitz and other leaders in the field of youth fitness will descend on the Brown Hotel in Louisville for a two day event 3 days from now. The event, which starts March 30th, will mark the 4th annual Summit of the International Youth Conditioning Association.
The IYCA focuses its efforts on improving coaches in the fields of youth fitness, youth conditioning, and youth athletic development. The organization unites youth fitness professionals to set forth guidelines for industry best practices.
The 4th Annual IYCA Summit brings together some of the leading experts in the field of youth fitness to work with and teach all levels of coaches and trainers. This year's summit will include resistance band training expert Dave Schmitz.
Schmitz, recently named one of the 100 Most Influential People in Health & Fitness, has decades of experience training athletes with resistance bands. His company, Resistance Band Training Systems, sells bands, band workouts, and other training products.
In working with "The Band Man," the IYCA acknowledges the impact training with resistance bands can have on youth fitness. "The IYCA's number one commitment is to improving the ways young athletes are developed," said IYCA co-founder Pat Rigsby.
"The focus of these live events is putting together a system so coaches can safely and effectively develop their athletes," he continued. "Dave Schmitz and his resistance band workouts most certainly fit the bill."
For his part, Schmitz believes that resistance bands should be an essential component of all youth athletics. "Resistance bands are not just a nice complement to good training; they are an essential part of it," he said.
"All kinds of athletes benefit from resistance band training," Schmitz says. "I developed bands as a way to boost performance, but their roots are in injury rehab and prevention. Resistance band workouts are safe, fun, and effective. Best of all, anybody can do them."
This year's IYCA Summit lineup includes youth fitness specialists who have experience training NCAA Champions, Olympians, and professional athletes. Divided into 12 sessions, a different expert will teach distinct aspects of developing young athletes.
These sessions include topics like nutrition for young athletes, kettlebell training, and resistance band training.
"These annual events are a way to get coaches at all levels of sports in the same room with some of the world's elite trainers; trainers like the world's leading resistance band expert, Dave Schmitz" Rigsby continued, "It's a lot of fun learning the best ways to develop young athletes."
The IYCA Summit begins three days from now on March 30th.
For more information on the event, visit http://iycasummit.com/.
For more information on training with resistance bands, visit http://resistancebandtraining.com/.
About Dave Schmitz: Dave Schmitz is the Co-Owner of Resistance Band Training Systems, LLC and the creator of http://www.resistancebandtraining.com, the only website exclusively devoted to training with large continuously looped resistance bands.
Resistance Band Training Systems, LLC is part of the Fitness Consulting Group family of companies. It is the leading resource for resistance band training. RBT offers education on resistance band training, hosts live events, and offers a training certification and other products.
# # #