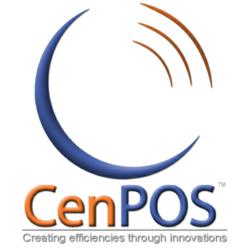 "Our simple integration makes the transition to CenPOS seamless for retailers."
- Jorge Fernandez, CEO, CenPOS
Miami, FL (PRWEB) March 28, 2012
CenPOS, a fast-growing payment processing network, announced that it is now integrated into Openbravo POS. Currently serving international merchants, this integration will enable Openbravo POS users to process through CenPOS, accepting payments in the US and other selected countries. With CenPOS, Openbravo POS users now have a fully integrated payment solution for their cash register software. The CenPOS rules-based engine helps eliminate cashier errors at the point of sale to process transactions more efficiently, cost-effectively, and with minimized risks.
Openbravo POS is an open-source point of sale application that is designed for touch screens and supports ESC/POS ticket printers, customer displays and barcode scanners. The CenPOS integration simply requires users to make a few changes in the configuration panel of Openbravo and they can start accepting credit card and debit card payments through CenPOS. The integration will bring CenPOS features such as interchange optimization and least-cost routing to a touchscreen retail POS environment.
"Openbravo POS users can now use CenPOS for quick, easy, and cost-effective transaction processing at the point of sale," said Jorge Fernandez, CEO, CenPOS. "Our simple integration makes the transition to CenPOS seamless for retailers."
About CenPOS
http://www.cenpos.com/
"Creating efficiencies through payment innovation"
Founded in 2009, Miami-based CenPOS is a payment technology provider. CenPOS is committed to providing its customers and partners with innovative solutions for today's rapidly evolving consumer payment choices.
CenPOS is an intelligent payment processing network that streamlines the payment experience for businesses and consumers by using state-of-the-art technology to replace inefficient, outdated payment systems. The network reflects the core values that drive the experienced and innovative CenPOS team: Simplicity, Scalability, Security and a holistic approach to payment processing strategies.
CenPOS provides solutions to a range of organizations including but not limited to retail, card not present merchants, automotive dealers, professional services and academic institutions; special programs are also available for non-profits. Call us: (305) 630-7960, or toll free: (877) 630-7960.
LinkedIn: http://www.linkedin.com/company/820255
Twitter: http://twitter.com/cenpos @CenPOS
About Openbravo POS
Openbravo POS is part of Openbravo for Retail, Openbravo's commercial solution for mid-sized retailers seeking a fully integrated retail management system to optimize business performance at the store level, across the supply chain, and throughout the entire retail operation.
Cost-effective and agile, Openbravo for Retail provides a point of sale application that is designed for touch screens and supports ESC/POS ticket printers, customer displays, and barcode scanners.
Downloaded almost 2,000,000 times, Openbravo is the world's leading web-based Open Source ERP solution.
As the Agile ERP company, Openbravo sells 100 percent of its Professional Edition software through channel partners, whose local expertise provides rapid, cost-effective on-site implementation services.
Openbravo partners also provide deployment expertise for Openbravo's rapidly growing selection of the nearly 400 ERP modules that add localization and rich functionality to the core product.
Openbravo has offices in the U.S., Spain, and India.