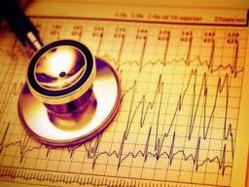 the FDA asked all Darvocet and Darvon manufacturers to recall the drugs over serious and fatal heart rhythm abnormalities
San Diego, CA (PRWEB) March 29, 2012
The media spotlight is often a double-edged sword. No one knows this better than people who suffer from Darvocet severe adverse events. And yet, gossip and rumor-mongering aside, the real story here is being overlooked according to Sean Burke of AttorneyOne.
On March 5th, 2012, U.S. District Judge Danny Reeves, in the Eastern District Court of Kentucky, dismissed generic Darvocet and Darvon lawsuits (case no. 2:11-md-02226-DCR, MDL No. 2226). Allegations mentioned that drug manufacturers failed to properly research their medications, provide adequate warnings or recall the drugs after the large number of fatalities among users became known. Darvocet is a popular mild painkiller prescribed by physicians for many years. This ruling dismissed about 50 cases against generics, of the approximately 700 in the litigation.
In June 2008, Public Citizen filed a lawsuit against the FDA (Docket 2006P-0270) for failing to timely act on its petition (1978 and 2006) to remove Darvocet and Darvon from the market. Public Citizen documented data showed that the drugs had been responsible for more than 2,000 accidental deaths from 1981 through 2006.
Beginning of 2009, an FDA advisory panel recommended withdrawal of the drugs over cardiac risks; nevertheless, a few months later, the FDA added a Black Box warning. In June 2009, the European Medicines Agency Committee for Medicinal Products for Human Use recommended the European Union take Darvocet off the market.
AttorneyOne.com, a recognized authority on law, can provide helpful advice and simple solutions including how to get in contact with legal counsel so that, in case of in case of Darvocet severe adverse events, someone can easily and inexpensively deal with it. As Mr. Burke, director of Media Relations for AttorneyOne.com, added, "What all this information really illustrates is that threat of severe adverse events from Darvocet remains. For that reason, our focus should squarely fall on getting the word out and assisting people in finding the right legal assistance."
In November 2010, the FDA asked all Darvocet and Darvon manufacturers to recall the drugs after the results of a clinical trial showed serious and fatal heart rhythm abnormalities.
AttorneyOne.com has further information on Darvocet lawsuits including how to get in contact with legal counsel.
Headquartered in San Diego, CA Attorney One was founded in 2004 and is not a law firm. They offer a nationwide legal service which helps consumers find the best representation for their legal needs. You can learn more about Darvocet at our website. You can also find us on Facebook at http://www.facebook.com/AttorneyOne. Checkout earlier news from us at http://www.prweb.com/releases/2012/3/prweb9328900.htm.