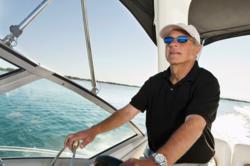 "People enjoy activities such as hiking, biking, dining, shopping and want to do it in a resort-like setting ..."
- Tom Heimsoth, resort developer
Ottawa, IL (PRWEB) March 29, 2012
Not every generation wants what the previous generation did. Recent studies and surveys show this is even truer when it comes to the more than 60 million Baby Boomers who will soon find themselves transitioning into retirement or already have.
While previous generations have traveled far from their families in retirement to settle elsewhere, many variables are changing the landscape of life after full-time work and past notions of what retirement life would look like.
Many Boomers are looking for a community similar to the one found in Ottawa, Illinois, at Heritage Harbor Ottawa to meet their new retirement needs — a place with the creature comforts of retirement, but plenty of recreational activities, a strong sense of community, still within reach of urban areas and yet offers strong waterfront real estate values in the Midwest.
A resort community like Heritage Harbor in Ottawa, Ill., sits on prime scenic Illinois River waterfront property and offers amenities, such as a full-service marina with more than 450 boat slips, restaurant on-site, low-maintenance homes, in-ground pool, walking path and year-round activities.
"Once we saw what Heritage Harbor had to offer, we knew we had to be here," said Harry Hultgren, who along with his wife, Ann, owns a cottage-style home in the waterfront community. "The opportunities for outdoor recreation and relaxation are simply unbeatable."
Economic changes are shifting the mindset of Boomers. While in the past many would relocate to southern states, such as Florida or Arizona, studies show the age group is deciding to stay closer to their family and friends while continuing to pursue entrepreneurial opportunities well into retirement. They are redefining retirement. And with that redefinition, according to Baby Boomer Magazine, they are looking at building a more active and diverse lifestyle as well — physically and mentally.
According to Discovery Fit and Health, one of the 10 most popular activities for those of the Boomer generation is anything to do with aquatic recreation — an easy task when cruising via boat through the Illinois River or exploring one of its many channels or islands. It's no surprise that latest U.S. Census data available shows a rising number of Boomers living in coastal communities, such as those along rivers, lakes and oceans.
While Heritage Harbor offers a variety of scenic waterfront homes and cottages to fit everyone's lifestyle (click here to learn more) the unique location in Ottawa and Starved Rock Country completes the package, which mirrors the slogan: "Life is an Adventure … Live it Here." Having four state parks within 15 miles is one of the reasons Tom Heimsoth, developer of Heritage Harbor, selected the location.
"People enjoy activities such as hiking, biking, dining, shopping and want to do it in a resort-like setting so they always feel like they are on vacation," Heimsoth said.
In addition to the state parks, the history of downtown Ottawa wasn't overlooked. The town is rich in architecture, has great annual events such as the Two Rivers Wine and Jazz Festival, outdoor Farmer's Market, Midwest Morel Fest, outdoor music and other events that allow Boomers to enjoy their "off" time. Not to mention running parallel to Heritage Harbor is the I&M Canal, which is 61 miles of walking, biking and snowmobiling trail. Lastly, Discovery Fit and Health includes sky diving as a Top 10 eventual "must-do" for Boomers, which is especially accessible in the Ottawa area with SkyDive Chicago, the Midwest's major destination for sky divers, just north of town.
As with any real estate property, location is key to what attracts people to an area and can be an important factor in its value. Realtor Judy Marsales recently told Real Estate Wealth magazine that the image and community where real estate properties sit can have as much to do with interest as the property itself. Marsales says locations that get the most real estate buzz have features in the surrounding community such as "wonderful vistas, biking paths, picnic areas and many music festivals," among other amenities. She also confirmed that one of the latest real estate trends in the Boomer generation is a renewed interest in relocating to waterfront properties.
The locale of Ottawa, Ill., in La Salle County fills all of these needs for those living or vacationing at Heritage Harbor Ottawa. Additionally, the area allows homeowners to experience a real sense of community that can be lacking in larger suburban or urban areas. It's a less complicated way of life. But getting back to the urban area is just a hop, jump and skip away as Chicago and its suburbs, such as Huntley, Elgin, Romeoville, Shorewood, Crest Hill and more are a mere commute away.
It's easy to continue working or telecommute if needed, as studies show more Boomers are working later into life and are choosing to explore entrepreneurial opportunities after full-time work. You're never too far away from the hustle and bustle, but far enough to relax and enjoy life. No one has to make a choice of one or the other as those living and vacationing at Heritage Harbor have the flexibility to create their ideal lifestyle.
No other area can offer the recreational opportunities or strong sense of community like Heritage Harbor Ottawa can.
For more information, to schedule a tour of a Heritage Harbor waterfront home or for directions to the resort community, contact Tammy Barry at 815-433-5000.