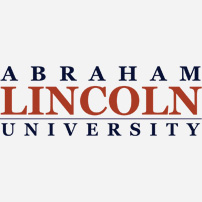 "Our focus is on legal learning at all levels."
- Abraham Lincoln University President and CEO, Roy Winter
Los Angeles, CA (PRWEB) March 28, 2012
Abraham Lincoln University began life in 1996 as one of California's first online, distance education law schools. Today, ALU is a student-centered online university providing undergraduate, graduate, and Juris Doctor degrees with a focus on the law. Building from the online School of Law, the university's programs focus on legal learning at all levels, with programs in paralegal studies, legal studies, criminal justice, business and information technology that prepare students for educational and career advancement.
The addition of undergraduate degree programs creates an academic bridge for students who do not have the required bachelor's degree for entry into the law school. Paralegal, criminal justice and legal studies programs provide course content that eases a student's transition into the demanding law school curriculum. Graduate degrees in criminal justice, business and information technology create a path for students who may not be interested in studying law or want to add specific knowledge to go along with their law degree.
"Our focus is on legal learning at all levels," said Abraham Lincoln University president and CEO, Roy Winter, commenting on ALU's launch of the degree programs. "The School of Law is the flagship of the university. Adding complementary undergraduate and graduate degree programs allows us to serve a wider student population. We will continue the law school tradition of academically rigorous courses and programs while, at the same time, providing personalized academic support at all degree levels in a true student-centered learning environment."
The undergraduate and master's programs are particularly flexible and affordable for military service members and law enforcement personnel. With ALU's convenient online courses, service members can earn their diplomas or degrees while deployed or on temporary duty. Law enforcement personnel can fit in studies around busy, ever-changing work schedules.
Enrollment for undergraduate and graduate programs begins Monday of each week for 52 starts per year. Courses are designed to be completed within eight weeks. All classes have a fixed start and end date. The online courses can be completed from any location in the world with Internet access. The online student learning center allows students to access course materials and faculty virtually 24 hours a day, seven days a week.
For more information about Abraham Lincoln University, please contact the Admissions department at (866) 558-0999 or visit http://www.alu.edu.
About Abraham Lincoln University
Abraham Lincoln University is an online, distance learning institution that offers diploma programs and associate, bachelor's, master's and Juris Doctor degrees. Located in Los Angeles, ALU was one of the nation's first online law schools. The university is accredited by the Accrediting Commission of the Distance Education and Training Council. The School of Law is registered with the Committee of Bar Examiners of the State Bar of California. As an online law school, ALU law students must pass the First-Year Law Students' Examination (FYLSX) at the end of the first year of law school study. To learn more, visit http://www.alu.edu.