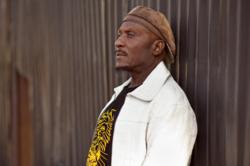 Napa, Ca (PRWEB) March 28, 2012
Teamed with producer Tim Armstrong -- the Rancid front man who has cited Cliff as his most admired artist -- Cliff is working on his first new album in seven years, a set which builds on his unparalleled history and points to a wide-open future. Don't miss An Evening of Music & Story with Jimmy Cliff plus Grass Child on Sunday, April 15, 2012 at the Uptown Theatre. Doors open at 7:00pm, show starts at 8:00 pm.
The power and promise of the pairing jumps out from a five-song EP previewing the album. Together they bring fire to both compelling Cliff originals and a couple of pointedly chosen covers. The above-quoted "World is Spinning" and the steely "One More" show an artist as engaged with -- and troubled by -- the state of the world as much as he was when he made such landmark songs as "You Can Get It If You Really Want" and the title song of the movie The Harder They Come, both game-changers that will mark their 40th anniversary in 2012. A version of the Clash's "The Guns of Brixton" taps into the popular uprisings for freedom in the Middle East, not to mention the recent London riots, which took place as sessions for the album were underway. Rancid's affectionate portrait "Ruby Soho" brings the generations together, a full-circle journey of icon and acolytes. The two also teamed on a forceful interpretation of Bob Dylan's generation-defining -- and generation-crossing -- "A Hard Rain's Gonna Fall," a featured track on the upcoming all-star Dylan tribute album benefiting Amnesty International.
Tickets for An Evening of Music & Story with Jimmy Cliff plus Grass Child are $45/55 They are on sale now and can be purchased through the theatre website at http://www.uptowntheatrenapa.com, at Ticketmaster (http://www.ticketmaster.com) or at the theatre box office (please call 707.259.0123 ext. 6 for hours). To find out more, please visit http://www.uptowntheatrenapa.com.
###