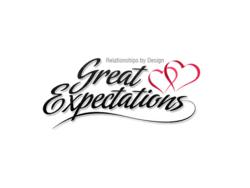 "All I wanted was to meet a girl that was caring, sensitive and who would be accepting of my handicap,"
Fort Worth, Tx (PRWEB) March 27, 2012
With great delight, Fort Worth Great Expectations staff discovers the perfect match for physically disabled client, Brian Warner. On June 16, 2012, Warner will marry Reena Pearson at the Botanical Gardens in Ft. Worth.
Brian met Reena through Great Expectations. Brian Warner has a condition called CMT, Charcot Marie Tooth, and suffers from paralysis of his lower extremities. Briand has spent the past 17 years in a wheelchair, and before coming to the Great Expectations office in Fort Worth, Brian Warner describes his dating life as 'nonexistent.'
Brian said he had tried just about everything to find his perfect match. At bars and mixers, Brian would strike up conversations with single women, but none of these ladies could get past Brian's disability.
"All I wanted was to meet a girl that was caring, sensitive and who would be accepting of my handicap," said Warner.
Warner enrolled at Great Expectations in Fort Worth in September of 2010 where he quickly began meeting and dating the women that he had been searching for. Warner met wife-to-be, Reena Pearson, in the summer of 2011. Pearson was new to Great Expectations when she and Warner first met. Pearson was coming out of a very painful divorce and was pleasantly surprised to have met someone that she felt compatible with so quickly.
"The profile process really helped me think about what I wanted for my next relationship," said Pearson, "I know that any future we have will have challenges due to Brian's medical condition, but we are making our plans thoughtfully and carefully considering everything."
Warner says Great Expectations offers more than any other dating service he has used in the past.
"In my experience, I found Great Expectations to be much more local and personal," said Warner.
Warner and Pearson agree they would have never met one another if it weren't for the Great Expectations office in Fort Worth, and they cannot thank them enough.