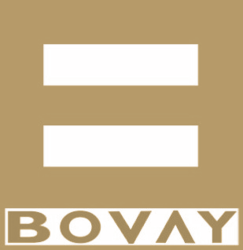 Houston, Texas (PRWEB) March 27, 2012
Bovay Engineers International has provided engineering services for LEED design since 2002. Bovay is proud to announce that now they can also provide Fundamental and Enhanced Commissioning of Building Energy Systems.
Last June, for the first time, ASHRAE certified 158 commissioning agents across the country. One of them is a member of Bovay's engineering staff. At present, we are working on one Commissioning project and five projects headed toward LEED Certification.
Bovay has been in the forefront of LEED certification since June 2002 when Alejandro Giannotti, P.E., the President of Bovay, was among the first to be LEED Accredited. He was part of the first advisory technical committee in Houston. Bovay has kept pace with the advancement of LEED and its impact on the A&E industry as more clients recognize the added value LEED brings to their projects.
As needs continue to grow in "Green Engineering", Bovay has the ability to review any project program. As a note of interest, Bovay is a Historically Underutilized Business (HUB) with the State of Texas, registered as a Disadvantaged/Minority Business Enterprise (D/MBE) with the City of Houston, and registered as a small business with METRO and HISD.
Contact
Carlos M. Sera
O: 713.777.8400 | C: 713.562.0560
cmsera(at)bovayengineers(dot)com
###