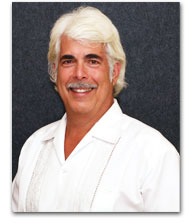 "When I realized that the health of the Doctor/Patient relationship has to involve mutual respect and balance, I saw a missing piece of the puzzle," said Haas.
(PRWEB) March 30, 2012
Elson M. Haas, MD, an integrative medicine pioneer and the Founder/Medical Director of Preventive Medical Center of Marin since 1984, is taking his message to the nation's health leaders this National Doctors' Day. Dr. Haas is calling upon President & Mrs. Obama, Surgeon General, Vice Admiral Regina M. Benjamin, MD, and Secretary of Health & Human Services, Kathleen Sebelius to join him in adopting the nation's first Doctor's Bill of Rights.
A Bill of Rights for Doctors, you ask? "That's correct," said Haas. "Doctors have rights, too, and just as patients need to be heard and protected, patients need to understand physicians and their practices to generate the best physician/patient relationships and the best health outcomes."
In more than 40 years as a practicing physician, author and teacher, Dr. Haas has made patient care his top priority, and he has been a staunch supporter of "Patients' Rights" over the decades. But he somehow felt that there was still something missing in the healthcare equation, an imbalance in the Doctor/Patient relationship.
"When I realized that the health of the Doctor/Patient relationship has to involve mutual respect and balance, I saw a missing piece of the puzzle," said Haas. "The lack of acknowledgement of rights for healthcare providers as well as for patients is causing a myriad of issues in our healthcare system. It explains many of the chronic problems with physician burnout and miscommunication." Overall, Haas has a vision of new health care and believes that two important keys will improve outcomes and reduce costs:
1. Patients need to take more responsibility for their health and not leave the responsibility to the practitioner to "fix" them when they fall apart. Preventive Medicine is crucial for all of us.
2. Doctors need to also be educators, going back to the original Latin word docere (meaning "to teach"), a doctor's true calling. Then this important doctor/patient relationship becomes a true collaboration with the goal being optimal health.
Haas has been studying the current US Healthcare system for years, and he has a vision for its future, which embraces the Doctor's Bill of Rights among many other elements.
Since National Doctors' Day is observed every March 30th (first proclaimed by President George Bush in 1991), Haas decided it would be appropriate to ask the nation's health leaders—including President & Mrs. Obama—to officially adopt a Doctor's Bill of Rights. Haas has initiated contact with the Offices of the President, Mrs. Obama, Dr. Benjamin and Secretary Sebielius formally inviting them to join him in this effort. He is actively posting a blog on his two websites (http://www.haashealthonline.com and http://www.pmcmarin.com ), and Facebook, encouraging other Americans to support this effort and share their thoughts in this public forum.
In addition to the Doctor's Bill of Rights, Haas has an important Patient Bill of Rights that is included in his upcoming book, Staying Healthy with NOW Medicine: Bring HEALTH Back into Health Care. "My focus has been patient care since medical school in Ann Arbor, Michigan back in the early 1970s. Yet, I also believe there needs to be mutual collaboration and respect between the doctor and patient to achieve each person's ideal health outcome."
"Dr. Haas' vision of health care is truly needed at this time, exemplified by his unique, integrative medicine practice, states his business associate, Ernie Hubbard. "Dr. Haas' writing about new healthcare practice is very inspiring."
"The Doctors' Bill of Rights emerged after many years of daily clinical experience with patients and with my fellow healthcare colleagues," Haas said. A few points in Haas' Doctor Bill of Rights states:
1. Doctors and their practices have the right to set up criteria, guidelines and boundaries for accepting and working with their patients.
2. Doctors have the right to ask patients for the information they need to care for them, and request that patients fill out their forms honestly.
3. Doctors have the right to select the kinds of treatments they believe in and it's up to the patients to decide what treatment they wish to accept, in mutual cooperation.
4. Doctors have the right to set up the practice model they choose, and decide if it is in true healthful service and supports their desires and beliefs about their work.
Here are also a few of Dr. Haas' Patient's Bill of Rights:
Patient's Bill of Rights
1. I have the right to make the final decision about what is done to my body.
2. I have the right to inquire about and to receive the best possible information and support about my condition (including my own research).
3. I have the right to know the benefits and risks of any procedure or tests that I am asked to undertake, and expect support to make the right decisions.
4. I have the right to be informed about the expense for my treatment, tests, or procedure, and what is covered or not covered by my insurance plan.
5. I have the right to be treated with respect by my doctors and the staff in their offices and hospitals, and have my needs respected.
About National Doctors' Day
Doctors' Day was first observed in the U.S. on March 30, 1933 in Winder, Georgia when Eudora Brown Almond, wife of Dr. Charles B. Almond, decided to set aside a day to honor physicians. This first observance of Doctor's Day included sending greeting cards to doctors and placing flowers on graves of deceased doctors. The red carnation has come to be the recognized flower of Doctors' Day.
National Doctor's Day is commonly celebrated as a day to recognize the contributions of doctors to individual lives and communities. These events are typically organized by staff at a clinic, hospital, or other medical center. Other common ways people observe National Doctors Day is by sending or giving doctors handwritten notes or greeting cards expressing their gratitude. Other observers of National Doctor's Day send letters to local news media, or (more recently) posting on various forms of social media.
National Doctors' Day Website:
http://www.doctorsday.org/
Link to original Proclamation of National Doctors' Day by President George Bush:
http://www.presidency.ucsb.edu/ws/index.php?pid=47267#axzz1qGYW3R6k
About Elson M Haas, MD (http://www.haashealthonline.com )
Dr. Elson Haas has been in medical practice since he graduated from the University of Michigan Medical School in 1972 and then interned at Highland Hospital in Oakland, CA. Over the nearly 40 years, he has studied and incorporated many healing disciplines—Western and Eastern Medicines, Nutrition and Detoxification, Herbology, and Mind/Body Healing—into his ongoing practice. Since 1980, Dr. Haas refers to this multidisciplinary blend of care as Integrated Medicine. He specializes in creating individualized programs for his patients utilizing dietary changes, detoxification, and nutritional and herbal supplements. He writes about these in his many popular books on health and nutrition, beginning first in 1981 with Staying Healthy with the Seasons (updated edition, 2003) followed by Staying Healthy with Nutrition and The Detox Diet. Review his books at Seasons Studios (http://www.seasonsstudios.com) where you can also view the new educational entertainment products for children and families. Dr. Haas lectures and teaches nationally and is a regular radio guest and writer for health magazines. His local detoxification programs are popular, affordable, and transformative.
About Preventive Medical Center of Marin (http://www.pmcmarin.com )
Located in Marin County, California, and celebrating more than 25 years of practice, PMCM offers a wide range of services and programs in an integrated family medicine practice setting. By combining and integrating healthcare services within the contemporary insurance model, PMCM represents one of the most popular and expanding areas of medicine and is considered by many to be the "health care of the future". This means we take many insurance programs such as Blue Shield, Anthem Blue Cross, Aetna, United Health Care and Medicare for a wide range of our services.