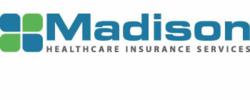 Madison has placed one of the first CMS approved ACO Reinsurance policies in the country. This complex placement was accomplished efficiently by our experienced reinsurance team.
- Kathryn Bowen, Executive Vice President at Madison
Los Angeles, CA (PRWEB) March 30, 2012
ACO Reinsurance is now available nationwide for Accountable Care Organizations. Madison is currently working on ACO Reinsurance placements and has been at the forefront of this product since its inception.
"We are very pleased to be involved at such an early stage of development of the ACO Pioneer Reinsurance program," said Executive Vice President, Kathryn Bowen. "We educate Accountable Care Organizations as to what their potential savings can be and what options are available. Madison is uniquely positioned to help accountable care organizations understand their ACO Reinsurance options, as we have been placing HMO Reinsurance, Provider Stop Loss, and Managed Care Reinsurance for healthcare organizations for the past 15 years.
Third party reinsurance simply allows the nation's ACOs greater freedom in determining where they can improve their business model and seek avenues for increasing their profit margin. Whenever ACO's are at risk, ACO reinsurance should be considered to mitigate that risk. Madison's reinsurance partners are experienced in provider and hospital risk mitigation and have jumped at the chance to partner with Pioneer ACO's to reduce their risk both on a specific and an aggregate basis.
"It's really quite simple, said Bowen. The additional options available to you create an opportunity to potentially make your organization more profitable."
Each ACO is unique in size and relative desire for risk, let Madison work with you to determine various levels of risk reduction plans to protect your organization from ACO uncertainty.