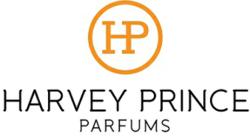 (PRWEB) March 28, 2012
March winds blow in fragrances and smells from across the globe. In this spirit, online beauty retailer Cleopatra's Choice is releasing a new line of fragrances, Harvey Prince, to enhance her already bounteous product line.
Harvey Prince fragrances are one of the world's finest fragrance secrets. They are created right here in the USA. Each fragrance is a hand selected, research based combination of the finest essential oils and natural oils from around the globe.
"It is our pleasure to offer these sensational scent experiences to our clientele," said Alex Keyan, CEO of Cleopatra's Choice. "Harvey Prince fragrances are designed to be pure and to give women a mixture of positive feelings, youthfulness, and purpose."
Cleopatra's Choice is proud to offer seven fragrances of the Harvey Prince collection:
Flirt is a combination of citrus, cinnamon, Freesia, Jasmine, lavender, nutmeg, and pumpkin pie. It's like Thanksgiving dinner and spring time rolled into one bottle. It's an intoxicating mixture of fruit and florals that few men can ignore.
Ageless is a youthful, unique mixture of pink grapefruit, pomegranate, mango, ylang-ylang and sandalwood. The combination is as bright and interesting as the youthful you everyone sees.
Yogini is a soothing, transcendental blend of blackcurrant, golden amber, sandalwood, star jasmine, and other exotic scents. The combination calms the mind and soothes away stress constantly changing notes.
Fling is a boost of confidence in a bottle. It's based on smells men find attractive, including blackcurrant, jasmine, lavender, musk, pumpkin, and rare woods.
Coupling is an exciting blend he'll never forget. The scent is a sweet yet tempting mixture of amber, cinnamon, cucumber, patchouli, pumpkin, and wild gardenia.
Let's Tryst Again is meant for both partners. Its the ultimate mix of scents made for both males and females, and the best part is each body makes it smell just a little different. This amazing scent is a combination of amber, balsamic, fennel, jasmine, pepper, and rose.
Nightshift leaves you feeling fresh all night long with its heady fragrance combination. It includes midnight candy, moon flower, and night jasmine amongst other light notes that reveal themselves as the night lingers on. If you are an all night party girl, this is one fragrance that stays with you til dawn.
Due to their belief that fragrances should be pure and uplifting, Harvey Prince fragrances adds another dimension to their uplifting experience. They pride themselves in being 100% cruelty free. In addition, their products are also benezene, GMO, paraben, pthaltate, sulfate, and triclosan free.
"At Cleopatra's Choice, we offer products of the finest quality and made of the finest ingredients," added Keyan. "That's why adding the Harvey Prince collection to our fragrance line and Clinique to products to our skin care line just made sense. These products are a perfect fit for our companies' standards and for our elite clientele's desires."
About Cleopatra's Choice
Cleopatra's Choice believes that everyone's skin should be treated like royalty, just like Queen Cleopatra did in the ancient days of Egypt. For over 6 years, we have been searching the world for the most unique and effective skin care secrets. Our products are made from only the finest natural ingredients and include many secrets closely guarded by native cultures worldwide. And the result? Thousands of satisfied customers have enjoyed exotic skin and hair care products delivered right to their front doorstep. For more information, visit http://www.cleopatraschoice.com.