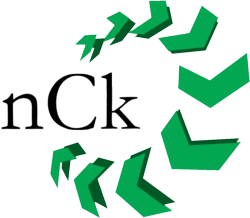 FullWave™ Fiber Optic Network Taps from nCk Research will provide unparalleled network visibility and reduce operating costs.
Cicero, NY (PRWEB) March 28, 2012
nCk Research, an innovator in the network access industry, announces its new line of FullWave™ Fiber Optic Network Taps. FullWave™ technology allows a single network tap to be used to capture data from fiber networks of varying wavelength and data rate. This technology, coupled with industry leading port densities and the lowest cost per port, makes nCk's taps the best choice for monitoring any size network.
Features Include:

Passive monitoring: Guarantees 100% network uptime, even during power loss
FullWave™ Technology: Allows a single tap to monitor many different network configurations
Singlemode (1300nm – 1550nm), Multimode (800nm – 1600nm)
Supports all data rates up to 40Gb
True split ratios regardless of laser technology (VCSEL or LED)
Single port and dual port configurations
Revolutionary 0.5U design for greater port density
Lowest cost per network port
Rack mount accessory kits easily keep your equipment organized
Standard configurations are in stock and ship next day. Volume discounts and custom quotes are available for the purchase of multiple units. For additional information visit our website:
http://www.nck-research.com/lc-fiber
About nCk
nCk Research LLC was founded in 2009 by two Ethernet product design engineers to provide superior service and data transport knowledge to the IT user community. Our experience designing Ethernet access switches and aggregation products gives us the background to help you with any data interconnect solution. If you don't see what you are looking for on our website please don't hesitate to contact us and we will put our experience to work for you, regardless of your network size or data transfer needs.