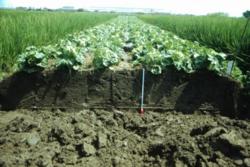 Agricultural Sciences @ ScienceAlerts.com
Klong Luang, Thailand (PRWEB) March 29, 2012
ScienceAlerts.com is a Web 2.0 social network to discover and share scholarly content in in the basic and applied sciences of agriculture, biology, environment, forestry, geography and health. While this new website has been operating on an on-invitation only basis for some time, it went fully online on Tuesday, February 28, 2012. 17,468 members have signed up and actively contribute content to the site which is also accessible through several ScienceAlerts.com RSS feeds. The new Agricultural Sciences category currently features 84,737 stories largely derived from over 240 scientific agriculture publishing sources.
ScienceAlerts.com's Agricultural Sciences Category covers the cultivation and production of crops, raising of livestock, and postharvest processing of natural products. It currently contains 84,737 stories partly derived from over 240 scholarly agriculture journals. This category also provides an Agricultural Sciences RSS feed which is one of the best and most popular ways of staying up to date with the latest research in this science discipline. One of the latest articles presents effects of low and medium levels of red alga Nori (Porphyra yezoensis Ueda) in the diets on growth, feed utilization and metabolism in intensively fed Nile tilapia, Oreochromis niloticus (L.). The authors conducted a ten-week feeding experiment in a respirometric system to evaluate the suitability of red alga Nori (Porphyra yezoensis) as a partial replacement for fish meal in intensively fed Nile tilapia. No statistically significant differences in growth or feed utilization between the control diet and either Nori diet were found showing that a low replacement level (15%) of fish meal with Nori improves growth and feed utilization while oxygen consumption and amount of oxygen consumed per gram protein gain are significantly decreased. Another article presents result of studies into primary and secondary infection processes by Plasmodiophora brassicae on canola. The authors investigated the early stages of infection of canola roots by the clubroot pathogen Plasmodiophora brassicae indicating that primary zoospores can directly cause secondary infection when the host is under primary infection, helping to understand the relationship and relative importance of the two infection stages of P. brassicae.
Besides the Agricultural Sciences category, ScienceAlerts.com contains a Biological Sciences Category which deals with life and living organisms, including their structure, function, growth, origin, genetics, and distribution. ScienceAlerts.com's Environmental Sciences Category covers the external physical conditions affecting growth, development, and survival of organisms, and their management while it's Forestry Sciences Category presents the cultivation, maintenance, and development of forests. ScienceAlerts.com's Geographical Sciences Category covers the physical characteristics of the earth including its surface features, and the distribution of life on earth, and that of the Health Sciences aggregates the effects of disease and medical treatment on the overall condition of organisms.
ScienceAlerts.com's review process is partly automated and partly manual to rigorously ensure that only relevant content is featured on the site. Since new science content is discovered in real-time, the delay between original publication and appearance at ScienceAlerts.com is usually only minutes. ScienceAlerts.com includes a search feature to retrieve specific titles or keywords from its' large database. In addition, it suggests up to ten related articles for each article selected. The site also maintains the new Twitter account @Science_Alerts.