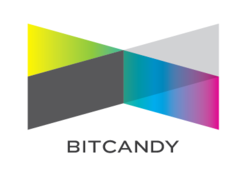 "The huge opportunity for the music business…is to create the destination Music Filter, helping people to efficiently navigate and discover the best new handpicked music.
Los Angeles, CA (PRWEB) March 29, 2012
It's no surprise that anyone can make a music track, upload it to iTunes and create a YouTube video. In fact, every day there are thousands of new songs uploaded to iTunes & SoundCloud, as well as thousands of new music blog posts.
And each year more than 1200 new unsigned artists descend on Austin, TX for the 2012 SXSW Music Festival...all in hopes of being discovered.
But with Bruce Springsteen, Jay-Z, Jack White and other superstars making SXSW headlines. The question for new music fans becomes clear: Who is going to filter all this new music? Who is going to listen to each of the 1200 SXSW performing artists to bring you the best?
The editor of the BitCandy Music Filter has an idea and further commented:
"The real opportunity in the music business is not another streaming service to listen to music free nor is it the latest fleeting music app. The huge opportunity is to create the destination Music Filter, helping people navigate and discover the best new handpicked music. And it won't be done by a computer. It needs to be human. There's just simply way too much mediocrity uploaded to the net everyday."
Proof in case, the BitCandy team listened to all 1200 artists who played the South by Southwest music festival and assembled an audio compilation of their Top 40 unknown (yet incredible) music picks.
Fortunately, you can hear all those new artists below; all of which are not readily "known." In fact, it's BitCandy's nod to who might be breaking big in 2013:
BitCandy's Best SXSW 2012 Unknown Artists Pt. 1
BitCandy's Best SXSW 2012 Unknown Artists Pt. 2
The selected favorites range from indie rock bands, art synth pop, singer/songwriters, alternative folk, rap, electro and more. Plus, you can hear them all on BitCandy's Free Radio On Internet.
Among the handpicked 1200 bands, the favorite Top 20 unknown artists include: Wild Belle, Silver Swans, Mother Falcon, The M Machine, Capital Cities, Paper Tiger, No, The Lumineers, Dead Sara, U.S. Royalty, Plains, High Society Collective, Candy Claws, Vanbot, Dama Do Bling, Cadence Weapon, Mansions on the Moon, Foy Vance, Of Verona and more.
And if you've never heard of these artists it means that BitCandy may be doing something right.
In fact, this is why BitCandy founded their controversial Curator page - a feature that has the potential to change the music industry by letting anyone receive the actual credit for a new music discovery.
Visitors are able to submit their favorite undiscovered artist. If that submission is approved, a virtual "Curator" badge is earned, linking the user with that specific artist. Results are posted, ranking the Curators and assigning them the credit. The real bonus is when BitCandy signs an artist to their record or publishing division suggested by a Curator. In that case the original music fan receives a 20% revenue share of the company's profits for that artist discovery.
"We're giving the credit, social authority and revenue to anyone that has their finger on the pulse of new music discovery," said BitCandy's Editor.
This almost sounds impossible…yet it's happening right now. BitCandy has started the revolution of crowd sourced music discovery...anyone can actually get paid for their music finds. Sounds very interesting indeed.
BitCandy is the Free Radio On Internet and Music Filter for Indie, Electro and Alternative Pop. The service is licensed by ASCAP, BMI, SESAC and SoundExchange. Listen to Music Free at BitCandy.com