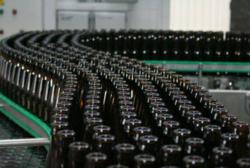 Being human, we'll never eliminate waste completely; but an organization that can trim away most of the fat will be more agile and more capable of competing in any marketplace.
Dever, CO (PRWEB) March 28, 2012
The concept of waste reduction in any workplace has never seemed more important than in today's weakened economy. Taking notes from Lean Manufacturing concepts first utilized by the Japanese in the 1970's, time management and productivity specialist Laura Stack has published a new blog, "Lean Processes and Downtime," that applies "Lean" theory -- preserving or increasing value with less work – to the 2012 workplace.
The concept of waste reduction is nothing new in American business tradition, Stack says, but finding solutions in the plants and offices of the 19th and 20th century was a different challenge than managers and business owners face today. Still, some language of lean manufacturing remains the same -- anything that doesn't increase value in the eye of the customer must be considered waste, and every effort should be made to eliminate that waste.
"In recent years, businesses of all types have begun to implement lean processes, often simply referred to as "Lean," Stack says. "Today, eight forms of waste have been defined and targeted: seven from the original business transaction processing system (TPS), and one added by American experts as the concept became more obvious to (and accepted by) mainstream business."
In her bog, Stack identifies the eight forms of waste – defects, overproduction, waiting, non-utilized (or under- utilized) staff talent, transportation, inventory, motion and excess processing. Utilizing her trademark acronym approach to complex business and time management theories, Stack sums it up in one word: DOWNTIME.
"Numerous acronyms for these eight wastes have been proposed as memory aids," Stack says. "But the one that seems to have caught on best is DOWNTIME.
Defects
Overproduction
Waiting
Non-utilized/underutilized talent
Transportation
Inventory
Motion
Excess Processing
Stack dissects each form of corporate waste individually and describes how the systematic elimination of these wastes can result in improved productivity and an increased bottom line.
"Faster processes, lower costs, higher quality, happier workers and, most importantly, happier customers are what businesses need to be aiming for in order to reel in waste and establish common-sense efforts ," Stack says. "Simplifying processes, repairing physical layouts, handling products less often, and reducing the distance between steps or often obvious fixes with immediate measurable results.
"In an office situation, simply providing enough printers and other equipment for everyone can limit transportation waste," Stack says. "Eliminate as many meetings as you can, do everything you can to shrink processes without sacrificing quality; your only option is to closely examine your processes and fix them."
By recognizing and understanding the problems unique to each individual business, corrective waste reduction measures are going to have the best chance of working.
"Being human, we'll never eliminate waste completely; but an organization that can trim away most of the fat will be more agile and more capable of competing in any marketplace," Stack says. "The ability to move at the rate of customer demand, by producing exactly what's needed when it's needed will allow for a saner workplace in which productivity and profitability can rise to remarkable levels."
To find out more about waste reduction and productivity, visit TheProductivityPro.com, send an Email to Laura (at) TheProductivityPro (dot) com, or call (303) 471-7401.
About Laura Stack:
Laura Stack is a time management and productivity expert who has been speaking and writing about human potential and peak performance since 1992. She has implemented employee productivity improvement programs at Wal-Mart, Cisco Systems, UBS, Aramark, and Bank of America. Stack presents keynotes and seminars internationally for leaders, entrepreneurs, salespeople, and professional services firms on improving output, lowering stress, and saving time in the workplace.
The president of The Productivity Pro®, Inc., a time management firm specializing in high-stress environments, Stack is the bestselling author of five books: "SuperCompetent" (2010); "The Exhaustion Cure" (2008), "Find More Time" (2006), "Leave the Office Earlier" (2004), and "What to Do When There's Too Much to Do" (scheduled for release in June 2012). The 2011-2012 President of the National Speakers Association and recipient of the Certified Speaking Professional (CSP) designation, Stack has served as a spokesperson for Microsoft, 3M, Xerox, and Office Depot, and is the creator of The Productivity Pro® planner by Day-Timer. Widely regarded as one of the leading experts in the field of employee productivity and workplace issues, Stack has been featured nationally on the CBS Early Show, CNN, and in USA Today and the New York Times.
Contact: Liz Ernst
Phone: 813.965.4373
E-Mail: Lizernst (at) writesstuff (dot) com