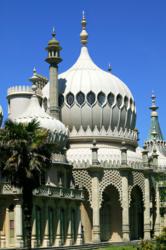 We did not really know the costs involved with design...
Basingstoke, UK (PRWEB UK) 31 March 2012
Website designers do vary in their prices and their design skills due to the experience they have had and the jobs that they have done. This is one of the main reasons that UK businesses like to shop around and compare marketing prices, in order to find an experienced professional that is not overpriced. A hotel based in Brighton recently selected a website designer from the price comparison website Marketing Quotes after getting different prices for their website re-design project. This project included a site re-design, back end development and some local SEO work.
A spokesperson from the hotel in Brighton commented 'we really did need to get our website sorted, it was designed many years ago by a freelancer, but as time has passed it did look dated and amateur. We did not really know the costs involved with design and modification work, nor what was involved with getting a professional site set up; but did get lots of different quotes and ideas and settled on a local web designer in Brighton.'
Anne Richards (who works for Marketing Quotes) added 'many companies use us to shop around and compare website design prices, most people do not know the costs associated with website design apart from the designers. It is good to shop around, as all designers are private companies that have profit margins, and design costs vary a lot from freelancers up to top design agencies in London. We are pleased that we were able to help them find a local designer that had designed websites for hotels in the past.'
About Marketing Quotes - Marketing Quotes is a free price comparison site to help UK businesses get quotes and prices from local marketing agencies.