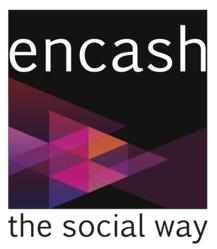 The launch of new encash social lending service is expected to provide a solid typical reutrn of 8% to investors.
London, UK (PRWEB UK) 28 March 2012
encash the social way!
With over two years of experience in providing fair, profitable and innovative web-based social lending services, YES-secure.com has developed insightful underwriting processes and gained confidence in ensuring great returns for lenders and desirable rates for borrowers.
And shortly, YES-secure.com will launch encash social lending service as a great choice for UK savers to make strong annual returns typically above 8% (after fees and defaults) by participating in social lending through unsecured social loans to over 14-millions UK consumer households and SME businesses. On the encash platform, lenders typically lend at rates approximately ranging between 10 to 15% APR depending on individual borrowers' credit history and scores.
Social lending will become mainstream under the new service brand http://www.encash.uk.com. As a peer-to-peer lending and borrowing platform, the new encashservice will be a social and transparent funding marketplace where lenders and borrowers interact with each other and gain from the best rates on offer.
Who is encash aimed at?
encash members will directly lend to millions of businesses and people who are professional, sound and stable, cutting out banks and other financial intermediaries.
encash lending is aimed at 14 millions middle-income above-average credit-score UK professional households, with good credit history. Typical borrower profile is professionally employed, (for example, nurses, civil servants, teachers, engineers, etc.) with no late payments, no loan defaults and no CCJs in the past two to three years.encash is NOT a substitute for pay-day-loans but a gentle facilitator of lending and borrowing amongst financially stable professionals and businesses.
Check out http://www.yes-secure.com today, and http://www.encash.uk.com as it is slated to go live shortly.
Contact details:
PR Contact: Nitasha Jain, Marketing Manager, ext. 402,
marketing(at)yes-secure(dot)com
Phone: +44 - 871 - 221 - 8410
Checknet House, 153 East Barnet Road, Barnet, EN4 8QZ
YES-secure.com Limited registered in UK, Registered number is 06785381
YES-secure has received credit licenses from the Office of Fair Trading (Registration Number 631278), and is registered with the Office of the Information Commissioner (Registration Number Z1960081).