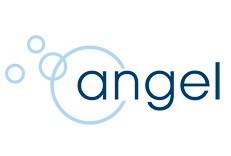 "If you're unsure whether an Angel Springs cooler will suit your business, try our free trial with no obligation: we think you'll fall in love with our service."
(PRWEB UK) 28 March 2012
Businesses hoping to go green whilst saving money could benefit from a new water cooler from Angel Springs.
The office water cooler is now a staple of workplaces around the UK – but some businesses may be overpaying their provider, needlessly wasting water because of leaks, or using a water cooler which eats excessive amounts of energy.
Angel Springs now supplies a complete range of environmentally-friendly bottled and mains-fed water coolers, which it says will help save businesses energy and money.
The company added the latest Everest mains fed point of use water cooler this month to round out its product range.
The bottled version of the Everest water cooler is one of the greenest of its kind in the UK – it is the only UK cooler to be awarded the Energy Star label, for delivering environmental benefits whilst helping businesses save on energy and costs.
The new mains-fed Everest is packed full of similar hi-tech features, including an internal cup dispenser, high-set taps for easy access, and a special dry guard system which prevents any leaks.
It works by drawing and chilling water from the mains supply – so you don't have to worry about ordering refill bottles, or plastic waste.
The cooler ensures staff won't waste water by leaving taps running, and because it's so quick and easy to use, they won't spend more time than necessary getting a drink.
John Murphy, commercial director for Angel Springs, said its Everest range of water coolers would benefit businesses looking to cut costs.
"Some water coolers use a lot of energy keeping water chilled, they aren't built particularly robustly, and can leak or waste water," he said. "Our water coolers are not like this: we only supply the highest-quality coolers, which all boast a raft of features that make it quick, simple and inexpensive to provide refreshing water for staff.
"If you're unsure whether an Angel Springs cooler will suit your business, try our free trial with no obligation: we think you'll fall in love with our service."
Angel Springs' products are available on a free trial for up to three months for businesses thinking of changing their water cooler supplier, or those wondering whether to get one installed.
This gives businesses a chance to try Angel Springs' unrivalled customer service and product range with no obligation or commitment. The company can offer flexible or fixed-term contracts for those who decide to sign up.
For more information, visit Angel Springs at http://www.angelsprings.com or call 0845 370 1177.
ENDS
Notes for editors:
Angel Springs
Angel Springs is the longest-running water cooler company in the UK, supplying customers with fresh spring water, water coolers and water boilers for 21 years. The company employs 180 staff and is committed to working and developing successful relationships with local community groups, charities and businesses across the UK.