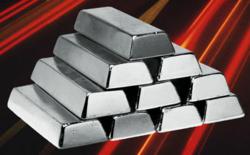 San Francisco, CA (PRWEB) March 30, 2012
Precious metal investors asking themselves "why buy silver" have a new video series to help them learn about this profitable investment. Gold and silver investment website WholeSaleGoldGroup.com has just released the first of a series of videos that discuss the finer points of silver investing for the year 2012 and beyond.
According to Wholesale Gold Group founder and CEO, Michael MacDonald, his team decided to create this video after a torrent of emails from website visitors: "Although we have traditionally been a place that sells gold, we have noticed a significant interest in silver trading over the last few months. In fact, I would estimate that over 40% of the questions and blog comments on our site are now related to silver investing. While some of these questions come from sophisticated investors, most of them are from people that have never invested in precious metals before. In fact, many had just heard about buying silver from the news or from a friend but didn't actually know why they should buy silver. We wanted a place to send these curious folks that would answer their questions honestly and easily. After much deliberation, we decided that a video would do the job best."
What information will potential investors find in this video to help them learn why they should buy gold? MacDonald states, "We feel that silver is one of the best investment opportunities of the last 50 years. With the value of cash falling and the prices of commodities rising, there has never been a time where precious metals have been so valuable. Add the fact that silver is a finite commodity that is used in electronic and appliances, and you have a perfect storm of factors that make silver a fantastic investment opportunity." MacDonald adds that the video will also cover the various silver investment vehicles, including ETFs, bullion and silver coins.
Those wanting to watch the video for themselves should head over to: http://wholesalegoldgroup.com/buy-silver-coins/why-buy-silver