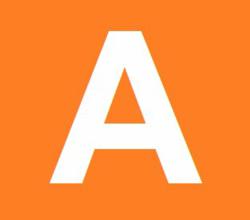 Discover the best news and information source on the most interesting topics - visit Alltopics.com.
(PRWEB) March 29, 2012
Alltopics.com presents a new Anime section for the collectors and lovers of this art form. For users who love Anime and everything about it, Anime.alltopics.com has today launched the site with the newest Anime news and information for all Anime lovers to share. The section contains top news from all over the Internet.
On Alltopics.com, news and articles are changed due to public interest in the articles. What is interesting today may be passé tomorrow such as current Anime films today and tomorrow drawing and producing Anime could be the next subject. Alltopics has gathered all current Anime advances, ideas, news stories and visuals, all in one big category. New sources are being constantly added to the website. Alltopics searches the whole World Wide Web, including Twitter, Facebook and Google, as the website captures the stories rated for popularity.
Anime.Alltopics.com aggregates news items and articles that are the most interesting as well as thet most resourced in Anime. Anime.alltopics.com has the current information and buzz available for all Anime fans to keep up to date with the world of Anime. All inclusive information is here for Anime fans and creators to keep up with. After signing in to Alltopics.com user can follow certain topics. If a reader decides to follow Anime section, all the top news will be seen on the homepage as well as in Anime section.
Anime becomes a vital category on Alltopics. All the reader has to do is log in to the website under 'anime' to find the abundance of articles and breaking Anime news. When drawing and creating anime has begun? What is the phenomenon of Pikachu? Who is Hiromu Arakawa? The answers to these and many more anime questions are waiting to be revealed on Anime.alltopics.com. The site may be the hidden jewel to keep Anime fans and creators reading, thinking and producing as well as keeping up to date with the latest techniques for Anime drawing, design and production.
Alltopics.com was created as a website full of information and best news. News and information is gathered by Google Plus, Twitter and Facebook. Everything is arranged by popularity and subject matter so that the users can select which headlines and resources to look at.
###