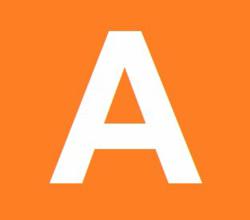 Find out what's hot and popular from all over the Internet gathered in one place.
(PRWEB) March 29, 2012
Health.alltopics.com is now offering the newest and most resourced information on health topics and issues for every consumer. Health.alltopics.com is a compilation of today's current topics on health and nutrition from around the globe. The topics are easy to access and contain only relevant information.
Browsing Health.alltopics.com gives the reader a look at every enthused opinion, rigorous exercises, health debates, spiritual insight, style and culture that the topic of Health can produce. All this information is avaliable on one website, one resource gathered from thousands. Health news is among the most fascinating and enthralling topics. That is why, the Health section contains only rated issues which guarantee popularity. All the news is relevant and interesting.
Health.Alltopics.com accumulates news information by accessing thousand of websites daily and ranking the news based on their popularity on Facebook, Twitter and GooglePlus, then amasses them on the one location letting people discover the best heath news.
Health.Alltopics.com contains of the most relevant health stories of the day, as accessed and researched by today's users of the Internet. As people google and bing for the current health issues, Health.alltopics.com compiles the hits and moves the articles to their homepage. The content of the website is always changing as readers move to other topics in the health category. Today's interest may be the effect of gay marriage on the health and welfare of gay couples, but tomorrow's topic may be the increase in breast cancer statistics.
Alltopics is a composite news information website that offers the newest and most popular news from around the web on all topics. Alltopics.com is arranged by both subject and popularity so that the reader chooses which resources and headlines to investigate. The website is an exquisite source for both knowledge and entertainment.
###