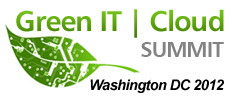 Herndon,VA (PRWEB) March 29, 2012
Zhiming Xue from Microsoft and US Department of State Gerald Caron are the designated keynote speakers for the Green IT and Cloud Computing Summit 2012
Thought leaders from around the world will convene in Northern Virginia on April 18, 2012. It has been confirmed that Dr. Zhiming Xue , senior Microsoft Architect Evangelist at Microsoft will be speaking at the Green IT | Cloud Computing 2.0 Summit hosted by the Green IT Council. The venue is located at the Sheraton Premiere near Washington, DC on April 18th, 2012. The Green IT Council is a leading Green and Sustainable IT, and cloud computing association dedicated to the energy efficient computing across the enterprise, data center, and society.
Dr. Zhiming Xue: is a senior Microsoft Architect Evangelist with the Developer and Platform Evangelism for U.S.Public Sector team. In this role, he focuses on Windows Azure cloud computing while working with developers, architects and technical and business decision makers. He is a frequent speaker at Microsoft and community events on a variety of topics including Windows Azure cloud computing, Windows Phone, Windows, SharePoint, Office 365 and the Microsoft web platform. Prior to the role, he worked with Microsoft Services, and played lead developer, architect and project manager roles to support enterprise customers in both the private sector and the public sector. His blog is http://blogs.msdn.com/zxue.
Register - http://greenitsummit.org/register/index.html
Gerald Caron: is responsible for implementation and management of Federal Desktop Core configuration (FDCC) and United States Government Configuration Baseline (USGCB) desktop configurations. Gerald also has responsibility for the Power Management for Desktops program at the State Department. This program introduced a centralized solution that allows for the shutdown, wakeup and centralized reporting for all desktops throughout the Department's enterprise and has resulted in significant savings and Return on Investment.
About the Green IT Council
The Green IT Council is a non-profit initiative started by leading experts in the IT Industry. The purpose of the Green IT Council is to educate IT professionals, managers, and government on the need for eco-friendly technology. The council works with leading experts to determine a standard for Eco-friendly technology, and the true environmental impact. It recognizes and awards companies showing a forward thinking view of technology and its environmental impact. http://www.greenitsummit.org