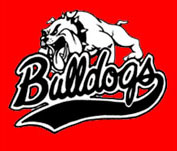 Mattapoisett, MA (PRWEB) March 28, 2012
Massachusetts' dropout rate is on the decline – hitting its lowest point in two decades according to the latest report from state officials. At the same time, the state's four-year graduation rate improved for the fifth consecutive year thanks, in part, to programs like the alternative education curriculum at Old Rochester Regional High School. The school offers non-traditional students the opportunity to successfully complete coursework digitally and at their own pace outside of the conventional classroom.
The alternative program, built on the digital courseware NovaNET, enables students to work on credit recovery, skill enrichment, summer school requirements, Massachusetts Comprehensive Assessment System (MCAS) state test preparation, content gaps and electives.
Aspiring motocross rider and Old Rochester Regional High student Patrick DeLowery is the perfect example of how well the program is working.
DeLowery, who was previously homeschooled, was more than capable academically when he came to Old Rochester but struggled to make the adjustment to the traditional classroom setting. Instead of hitting a dead end academically, he was able to incorporate the online courseware into his schedule and continue to travel in pursuit of his motocross success.
Of the alternative program, DeLowery said, "Without the help of NovaNET I am not sure where I would be in my life right now. It has allowed me to grow academically as well as a person. I appreciate all that Old Rochester has provided me, and with their continued support I feel like I can graduate on time with my class."
Through the program, Old Rochester serves students like DeLowery who are learning in a non-traditional way and many times are deemed "at-risk." Non-traditional students include those who have medical issues, previously dropped out, transferred into the school, plan to go directly into a career after high school, were homeschooled, or require a modified schedule. These students, who can struggle with the typical high school schedule, now have more flexibility at Old Rochester and can log on to NovaNET digital courses during the school day, after school, on weekends and at home.
Since the alternative school program's inception in the 2008-2009 school year, 82 students have taken NovaNET courses at Old Rochester. Thirteen students have successfully completed their full course work and earned a diploma; 11 more are on track to graduate this spring. The remaining students opted to take digital courses as needed to prepare for MCAS and SAT tests.
"We are very proud of the progress we have made. I believe we are a model for the benefits of NovaNET in a high school," said Old Rochester Principal Michael Devoll. "We have seen tremendous success with our students who have enrolled in NovaNET courses."
With a built-in assessment feature, NovaNET adapts to each student and creates an individualized learning sequence. By determining the strengths and weaknesses of each student, the program can place individuals at the appropriate level within the course to maximize their time within the courseware, meaning they spend more time on skills they need to learn and can bypass those they have already mastered. The students also receive immediate personalized feedback and can track their progress allowing them to take responsibility of their academic achievement.
"NovaNET takes differentiation beyond the bounds of the regular classroom. When I enter the digital courseware room, I see kids engaged in their individual learning, taking control of their education and feeling successful. It is a win/win situation," said Judith Johnson, an English teacher at Old Rochester.
More information about NovaNET and NovaNET Courseware can be found at http://www.pearsonschool.com/NovaNETCourseware.
More information about Old Rochester Regional High School can be found at http://www.oldrochester.org/education/school/school.php?sectiondetailid=10&
About Pearson
Pearson, the world's leading learning company, has global reach and market-leading businesses in education, business information and consumer publishing (NYSE: PSO). Visit http://www.pearsoned.com to learn more. For more, visit http://www.pearsonschool.com.
Contact:
Kate Miller
Kate(dot)miller(at)pearson(dot)com
800-745-8489