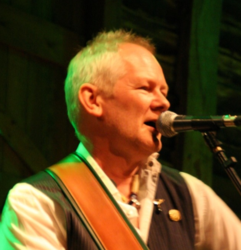 We are searching for British banjo makers who can build for the premium rather than the luxury handmade market.
Norwich, Norfolk, UK (PRWEB UK) 29 March 2012
The specialist online banjo shop Banjos Direct has announced a search for small and medium banjo manufacturers working in the UK. The company, which is at the forefront of a revival of interest in the traditional instrument, wants to add British-built instruments to its range of imported banjos.
"The vast majority of banjos are now manufactured in China," explained Banjos Direct CEO and founder Simon Middleton.
"There's nothing wrong with that of course and many Chinese instruments and others from the Pacific rim countries can be very good indeed. We sell GoldTone banjos which are manufactured in China and them finally assembled, finished and set-up in Florida USA, and they are terrific quality."
"There are also fantastic all-American makers, large and small, the best known of which in the UK is the superb Deering brand," said Middleton.
But Banjos Direct has found it harder to source British made instruments, though the company is convinced that there is a ready market for banjos made locally.
"There is a small number of excellent private makers of course, creating fabulous hand-made instruments, but these are generally made to order and of course are prohibitively expensive for most players," said Middleton.
"We are searching for high quality, small volume makers which are nevertheless working at a slightly larger scale than the individual hand-builders, and who can produce instruments around the £1,000 to £2,000 price point," Middleton added.
"The banjo market is growing like never before and we believe there is a real opportunity for British makers to supply the affordable-premium, not just the luxury, end of the market."
Banjos Direct is keen to talk to makers from anywhere in the UK.
Company information:
Banjos Direct is the UK's fastest-growing specialist banjo retailer, leading the renaissance of interest in the banjo amongst players of every age and background. The Norwich-based company is the UK's leading stockist of USA banjo brands GoldTone and Nechville, and also stocks instruments by Barnes & Mullins, Pilgrim and Tanglewood.
Founder and CEO of Banjos Direct, Simon Middleton, is frontman of English-Americana band The Proposition, whose debut album King Snake Devil Shake was released in March this year. Middleton, who was a brand strategy consultant before turning to musical instrument retail, is also the author of several books on branding, including 'Build A Brand In 30 Days' and 'Brand New You'.
Find Banjos Direct at http://www.banjosdirect.co.uk.
Email: info(at)banjosdirect(dot)co(dot)uk
Phone: +44 (0) 1603 305800