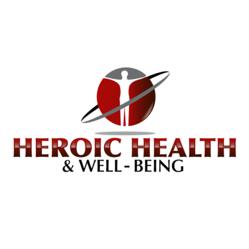 Oakville, Ontario (PRWEB) March 30, 2012
It's that time of year again; the weather outside is warming up, the days are getting longer, and people are getting more active outdoors. One of the most popular physical activities that people engage in is bicycling, either through one of the many community trails in their area or along the streets that make up the towns or cities that they live in. Unfortunately, there are factors that sometimes get in the way of people's efforts toward healthier living. One of these factors is that many people simply do not enjoy working out on their own.
In light of this fact, during this coming spring, summer and early fall months, Heroic Health & Well-Being is introducing a new program – a Bicycle Program for better fitness and health. As a group, we will bike between ten and twenty kilometres each week, utilizing the beautiful trails and park pathways that our community has to offer. This program will commence on Sunday April 15th. It will run every Sunday afternoon, Wednesday morning or afternoon, Friday afternoon and Saturday afternoon, to allow more people with their busy schedules to participate.
People can sign up for this new program by contacting Heroic Health by phone at 905-617-0348 or via e-mail at info(at)heroic-health(dot)com. As per current traffic laws, all participants must ensure that their bicycle meets the provincial requirements and will be required to wear a helmet. Bringing a water bottle is highly encouraged. You can also visit us online at http://www.heroic-health.com for more information on our programs and price list.
About Heroic Health & Well-Being
Heroic Health & Well-Being is a small business that provides personal training and health services to get our clients feeling healthy and looking fit while respecting their busy schedules. Using a three-tiered system to develop and manage clients' goals regarding weight and fitness, Heroic Health focuses on the physical, nutritional and mental components that together create a healthy lifestyle. We can teach clients the necessary steps to take on the road to better fitness and overall health. We offer a diverse range of programs to suit the versatile needs and goals of the population. In every session, we utilize a variety of different training methods and activities to keep things interesting while achieving solid results. It is our trainer's goal to pass on his expertise, so that it will enable our clients to make lasting lifestyle changes that will allow them to achieve their full potential in multiple areas of their lives.