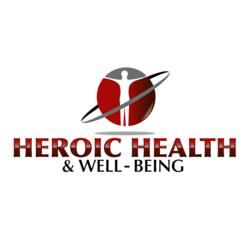 Oakville, Ontario (PRWEB) March 30, 2012
One of the benefits to working in a job for a large corporation or company is that they may have some sort of corporate fitness or health program. This could include having a personal trainer on retainer, a gym on site, or another health-related service available to their employees. However, what about the smaller businesses? These smaller "mom and pop shops" or franchise locations spread across the Halton and Peel districts may not have the resources or options to provide their workers with these kinds of luxuries. This is where Heroic Health & Well-Being may be able to offer some assistance.
Our new Corporate Fitness Program is geared toward these types of smaller businesses. We offer a competitive package at a very affordable rate, which is tailored towards the individual businesses based on their size and number of employees. This ensures that every company is on an equal playing field, regardless of size. Studies have shown that employees who are in better health have increased productivity in their daily tasks as required by their job position, which in turn helps the continued growth of the company as a whole.
To find out more about our new Corporate Fitness Program, please visit http://www.heroic-health.com or contact us at info(at)heroic-health(dot)com or 905-617-0348.
It is never too late to make healthier choices, especially ones that will benefit your employees and your workplace. Take the first steps toward better health today!
About Heroic Health & Well-Being:
Heroic Health & Well-Being is a small business that provides personal training and health services to get clients feeling healthy and looking fit while respecting their busy schedules. Using a three-tiered system to develop and manage clients' goals regarding weight and fitness, Heroic Health focuses on the physical, nutritional and mental components that together create a healthy lifestyle. We can teach clients the necessary steps to take on the road to better fitness and overall health. In every session, we utilize a variety of different training methods and activities to keep things interesting while achieving solid results. It is our trainer's goal to pass on his expertise, so that it will enable you to make lasting lifestyle changes that will allow you to achieve your full potential in multiple areas of your life.