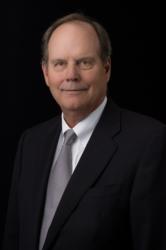 Washington D.C. (PRWEB) March 29, 2012
Ervin | Hill Strategy announced today that Barclay Resler, a 31 year veteran of the Coca-Cola Company, has joined their team as Vice President of Public Affairs. Ervin | Hill Strategy is a fully integrated communications, government relations and public affairs firm in Washington D.C. http://www.ErvinHillStrategy.com
Resler recently retired from Coca-Cola as the company's Vice President of Global Government Relations & Public Affairs. Coca-Cola is the world's most popular and valuable brand, sold in more than 200 countries around the globe. Resler played key roles in the company over three decades, leading numerous public affairs and government relations efforts including creating the company's International Government Relations network and establishing Coca-Cola's government relations office in Washington DC in 1987. Prior to his time at Coca-Cola, Resler worked on Capitol Hill and in public affairs with several trade groups including the Aluminum Association and the Can Manufacturers Institute.
"It is the right fit . . . I like their approach and believe in their capability," said Resler. "Having worked in international public affairs for over 30 years, I can tell you that in my view this firm is really well positioned to handle the public affairs needs of their clients and I am proud to be a part of Ervin | Hill Strategy."
Relser will lead the company's public affairs practice and will support the other integrated disciplines of communications and government relations.
"We are thrilled to add Barclay to our team," said Jim Ervin, Chairman & CEO. "I know that Barclay had a lot of options and we are very pleased that he chose Ervin | Hill Strategy for the next chapter in what has been a very impressive career."
Celebrating 25 years of business, the firm understands the conventions of communications, government relations and public affairs, but prides itself in its cutting-edge proprietary tools that improve client outcomes while providing exceptional value.
"We are a business minded firm and Barclay fits that mold perfectly," said Dan Hill, President. "The only success we measure is client success; Barclay's experience, knowledge, contacts and skills will play a key role in helping clients achieve their objectives . . . I am very excited."
Ervin | Hill Strategy: Strategically Different

First firm designed by clients
Fully integrated business development, communications, government relations and public affairs services
State-of-the-art technology & trademarked tools to protect client proprietary information & foster secure, timely client communication
Focus on producing outcomes that positively impact the client's bottom-line
Dedicated to our values
Emphasis on strategy while also focused on execution