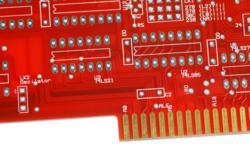 we were hoping to have the site up and ready before the Olympics start...
Basingstoke, UK (PRWEB UK) 30 March 2012
Website designers specialising in the technology sector are not very common in the UK, which is why Marketing Quotes were approached in January 2012 for help in finding a specialist website design agency with technology experience. A medium sized design agency was selected by the client due to their experience in the technology industry.
A spokesperson from the software client commented 'we are pleased to have found a great agency to work with, we were hoping to have the site up and ready before the Olympics start as our products may well be used as part of the security setup. We are hoping that work will commence shortly and expect the project to include ongoing web development work.'
Anne Richards (who works for Marketing Quotes) added 'we are really pleased they found a design agency they can work with, I know they met with a few different designers, but selected a local agency that had experience in the new technology market. We are impartial to which agency clients choose to select, as it is based on several factors including price, experience not to mention the chemistry side of things.'
About Marketing Quotes - Marketing Quotes is a free price comparison website to help UK businesses to get free advice and quotes from local marketing agencies that know and understand their industry.