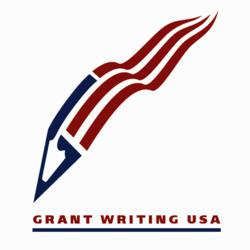 "GPA is the number one source of up-to-date grant writing information and an outstanding network of grant professionals who provide support and professional camaraderie."

-Dr. Bob Murray, GPA Member and Grant Writer
Indianapolis, IN (PRWEB) March 28, 2012
The Grant Professionals Association (GPA) is proud to announce this year's annual conference location and that Grant Writing USA will be a Title sponsor at this year's annual conference!
GPA's annual conference has gained a well-earned reputation as the most comprehensive educational and professional growth event available for those committed to excellence in the practice of grantsmanship. Each year, GPA hosts a national conference that is packed with diverse and comprehensive workshops and hosts informative speakers who are experts in their respective fields. The national conference also provides incredible networking opportunities through their receptions and Special Interest Group sessions. This year's conference will be held at the Hyatt Regency Indianapolis in Indianapolis, IN on October 17-20. This will be the fourteenth year for the GPA Annual Conference.
The conference draws grant proposal writers, grant managers, nonprofit administrators, and consultants of all skill levels, in all areas of practice, from arts to education to homeland security. GPA anticipates that the 2012 conference will attract more than 700 attendees from across the country and internationally.
The Title Sponsor, Grant Writing USA, delivers training programs across America that dramatically enhances performance in the areas of grant writing, grants management and grant maker research. GPA is thankful to Rod Helm and his team at Grant Writing USA for their ongoing support of their association!
For more information on other sponsors or how to become a sponsor, please visit our website at http://www.GrantProfessionals.org and search for our 'Exhibit and Sponsorship Prospectus'. More information can also be accessed by contacting our national office at (913) 788-3000 or by emailing Membership@GrantProfessionals.org. For more information on the conference or to register to attend, visit the GPA website and click on the Conference link at the top of the page.
Grant Professionals Association (formerly American Association of Grant Professionals), a nonprofit membership association, builds and supports an international community of grant professionals committed to serving the greater public good by practicing the highest ethical and professional standards. GPA is THE place for grant issues. We provide professional development by way of an Annual Conference and Webinars, professional certification (GPC), Journal and E-Newsletter, local Chapters, member benefits and more! http://www.GrantProfessionals.org.
Grant Professionals Association
1333 Meadowlark Lane, Suite 105
Kansas City, KS. 66102