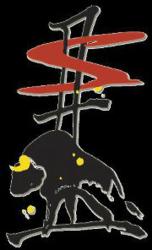 Deerfield Beach, FL (PRWEB) March 28, 2012
Mr. Markin will be part of a panel of expert speakers that includes representatives from major automotive manufacturers such as GM, Ford, BMW, Audi, Toyota, Nissan, Tata Motors, Jaguar Land Rover, Fiat, McLaren, and Bugatti as well as research and development institutions and automotive sales and marketing industry experts. The focus of this conference is to tackle the challenges of sourcing, integrating, and manufacturing light weight materials for commercially viable mass market application to deliver improved fuel economy. As mandates for lower fuel consumption and stringent emissions standards are in place in the US and the EU, this conference serves as a meeting ground for OEMs to address the challenges and to find solutions to accelerate the usage of lightweight materials in vehicles in order to meet the increasingly stringent fuel savings and emissions targets. For more information or to register for the event, please visit: http://www.global-automotive-lightweight-materials.com/.
IMG recognizes the challenges facing automotive manufacturers especially in the procurement of magnesium and plans to take this opportunity to forge long term relationships with automakers by introducing an aluminum-indexed long term pricing approach for our magnesium products. With the current absence of a futures market for magnesium, end-users, especially automakers, have difficulty in incorporating substantial quantities of magnesium into their long term vehicle designs due to the lack of pricing visibility. However, by indexing magnesium to the LME Aluminum cash settlement price, automakers will be able to hedge appropriately making it easier for them to calculate the costs in a predictable manner. Magnesium is not only 33% lighter than aluminum, but it has similar if not greater structural integrity than aluminum and therefore, as long as it is not priced at more than a 50% premium relative to aluminum, then it is highly competitive. IMG's pricing strategy will set the magnesium price in the range of 1.33 to 1.5 of aluminum costs on a long term basis in order to provide for the potential of long term pricing predictability for larger end users which should ultimately lead to increased overall demand in the industry.
Commenting on the conference and pricing strategy, Dr. James Wang, Chairman and CEO of CD International, stated "While government mandates and consumer demand for more fuel efficient cars are prompting automakers to use more lightweight materials, widespread adoption of magnesium as a lightweight solution has been hampered by price instability and sourcing issues. As one of the largest magnesium producers in the world with over 80, 000 metric tons in pure magnesium annual production capacity, we are able to ensure supply and apply a predictable pricing mechanism to the magnesium industry. Through this pricing method, we are the first in our industry to address the challenges and to offer an aluminum-indexed pricing mechanism to our end-users that will hopefully resolve pricing uncertainties and promote long term usage of this lightweight material. At the upcoming conference, we look forward to meeting with various OEMs and to discuss our pricing strategies and work together to pave the way to greater magnesium usage in the future."