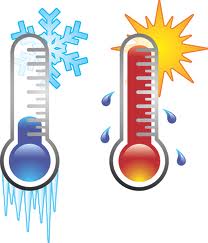 2012 has seen a heat wave unlike any in the last 140 years.
Winnipeg, MB (PRWEB) March 29, 2012
March was a record setting month for temperatures in Manitoba. Normally, the province still has mounds of snow and cool weather well into April. But 2012 has seen a heat wave unlike any in the last 140 years. 17 temperature records were set in the month of March, peaking at 23.7 degrees Celsius. The previous record, set in 1938, only hit 18.9 degrees. The heating and cooling Winnipeg and other cities have been seeing is quite out of the ordinary.
If this trend continues into the summer, Manitoba could see an extremely hot summer. Hot summers are normally characterized by beaches, parks and, of course, increased air conditioner use. Beyond the potential for increased energy consumption, this means more people will be upgrading or performing service on their Winnipeg heating and cooling systems. This could cause unbearable delays during peak summer months.
Winnipeg air conditioning contractors Fair Service Heating & Air Conditioning recommend performing service and maintenance early to avoid the summer rush. "Many people wait until summer to worry about their air conditioning or central air units," says Felix Gelman, owner of Fair Service. "If you leave it until the summer, you may end up having to wait a long time without having proper household cooling. It's better to be proactive and get it done early," adds his partner, Sergei Meehalchan.
Although relatively "cooler" temperatures (in the teens as opposed to the twenties) are in the forecast, the erratic weather being seen is truly unpredictable. Gelman and Meehalchan recommend taking a look at your existing household cooling system and determining your needs for the summer. Fair Service Heating & Air Conditioning offers heating and cooling solutions including HVAC systems, air conditioning units, and repair and maintenance services year round. Visit them today at FairServiceHeating.ca to learn more about air conditioning in Winnipeg.