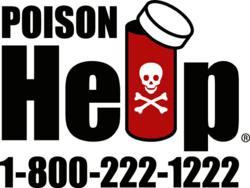 What may seem like a silly game can have serious health consequences
Alexandria, VA (PRWEB) March 28, 2012
Experts at America's 57 poison centers are warning parents and teens about the health risks associated with the intentional misuse or abuse of the spice cinnamon in the "cinnamon challenge," according to Alvin C. Bronstein, MD, FACEP, managing and medical director for the Rocky Mountain Poison and Drug Center.
The cinnamon challenge begins with a teen being dared to swallow a spoonful of powdered or ground cinnamon without drinking water. This results in the cinnamon coating and drying the mouth and throat, causing gagging, vomiting, coughing, choking and throat irritation. Teens with asthma or other respiratory conditions are at greater risk of respiratory distress, including shortness of breath and trouble breathing.
"Although cinnamon is a common flavoring, swallowing a spoonful may result in unpleasant effects that can pose a health risk," Bronstein said. "The concern with the cinnamon challenge is that the cinnamon quickly dries out the mouth, making swallowing difficult. As a result, teens who engage in this activity often choke and vomit, injuring their mouths, throats and lungs. Teens who unintentionally breathe the cinnamon into their lungs also risk getting pneumonia as a result."
According to information in the American Association of Poison Control Center's National Poison Data System, which collects information in near real-time about every call made to poison centers across the U.S., the number of calls to poison centers concerning exposures of teens ages 13 to 19 to cinnamon spice has increased dramatically:

In 2011, poison centers received 51 calls about teen exposure to the spice cinnamon.
In the first three months of 2012, poison centers received 139 calls. Of those, 122 were classified as intentional misuse or abuse. Thirty required medical evaluation.
"The exposures reported to poison centers indicating intentional misuse or abuse are likely related to the cinnamon challenge," Bronstein said. "Unfortunately, videos on the Internet are helping to spread this risky activity among teens. We urge parents and caregivers to talk to their teens about the cinnamon challenge, explaining that what may seem like a silly game can have serious health consequences. AAPCC does not recommend using cinnamon this way."
For more information, the media may contact Loreeta Canton, AAPCC communications manager, at 703.894.1863 or canton(at)aapcc(dot)org or Brett Schuster, communications assistant, at 703.894.1859 or schuster(at)aapcc(dot)org.
The AAPCC supports the nation's 57 poison centers in their efforts to treat and prevent drug, consumer product, animal, environmental and food poisoning. Members staff the Poison Help hotline at 1-800-222-1222 that provides free, confidential, expert medical advice 24 hours a day, seven days a week, 365 days a year from toxicology specialists, including nurses, pharmacists, physicians and poison information providers. In addition, the AAPCC maintains the only poison information and surveillance database in the United States, providing real-time monitoring of unusual poisoning patterns, chemical exposures and other emerging public health hazards. The AAPCC partners with federal agencies such as EPA, HRSA and the CDC, as well as private industry.
To learn more, visit http://www.aapcc.org, like us on Facebook, follow us on Twitter, or read our blog at aapcc.wordpress.com. To join your voice with other poison center supporters, register for the AAPCC advocacy network at http://www.capwiz.com/aapcc – click on "Action E-List."