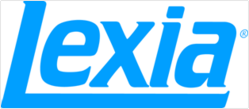 Educators are stating that the frequency and amount of assessment is impeding their ability to deliver effective instruction.
Philadelphia, PA (PRWEB) March 28, 2012
From education researchers to classroom teachers, educators know that individualized instruction provides the best opportunity for students to learn at their own pace, in their own way, and be successful. However, a survey of superintendents, supervisors and principals attending the ASCD Annual Conference in Philadelphia, Penn., this week indicated that less than one-third (31 percent) believe they have the necessary time and/or resources to provide effective individualized instruction to at-risk students.
The informal survey, conducted by Lexia Learning polled nearly 150 education professionals at the ASCD Conference. Attendees were asked about their school or district's ability to provide individualized instruction to students of all levels including at-risk, on-level and advanced. Only one-third (36 percent) of educators polled indicated that teachers at their schools had the time and resources to effectively deliver individualized instruction for on-level students, while less than half (47 percent) believed they had the appropriate resources available to offer individualized instruction to advanced students.
"While most educators agree that a one-size-fits-all approach to instruction doesn't work, it is troubling that very few feel they have the resources to individualize instruction to meet students' needs," said Lexia President and CEO Nick Gaehde. "However, a student-driven approach to learning that incorporates educational technology provides an individualized path for each student, and allows teachers to intervene with direct instruction when necessary."
Those surveyed were also asked about the burden of traditional testing, which continues to be a drain on school resources. Less than one-third (30 percent) of the respondents indicated that teachers at their school were able to gather student performance data without compromising the amount of instruction time available.
"We continue hear from educators regarding their desire to test less and teach more," said Gaehde. "However, educators are stating that the frequency and amount of assessment is impeding their ability to deliver effective instruction. That is why many schools are turning to an embedded assessment model, which reduces the burden of traditional testing, while providing the necessary data to inform instruction."
Lexia Reading® provides individualized, adaptive learning for students of all abilities, and provides teachers with norm-referenced data on student proficiency, as well as the instructional resources necessary to differentiate instruction for each student. The product's embedded assessment capabilities provide educators with detailed student performance data, without stopping to administer a test.
Lexia Reading is the only technology-based program proven to accelerate foundational reading skills development for students of all abilities in pre-K through grade 4, and accelerate reading development for at-risk students in grades 4–12. In a recent national study, 56 percent of K–3 at-risk students closed the gap in one year using Lexia's system of individualized learning and embedded assessment as recommended. As students work independently on Lexia Reading, they receive explicit, systematic and structured practice on foundational reading skills. Each of the age-appropriate, skill-specific activities conforms to federal guidelines and is aligned to Common Core State Standards. The fun, engaging software delivers scaffolded practice, advancing students to higher levels as they demonstrate proficiency.
Lexia Reading's Assessment Without Testing® technology provides real-time data on students' specific skill gaps, as well as norm-referenced predictions of each student's percent chance of reaching the end-of-year benchmark for their grade. The program then identifies and prioritizes students for small group or individual instruction, providing educators with targeted strategies for differentiated instruction and structured lesson plans to help each student improve performance on grade-level assessments.
Nearly a million students are currently improving their reading proficiency using Lexia Reading. The program has been nationally recognized and proven effective in six peer-reviewed, research-based outcomes studies published in scientific journals such as The Journal of Reading Research and the Bilingual Research Journal.
About Lexia Learning
Established with a promise to improve student literacy through the use of technology, Lexia has helped millions of students build reading skills. Lexia Reading is used as an essential component of reading instruction in thousands of districts across the country. For more information, visit http://www.lexialearning.com or call 1-800-435-3942.