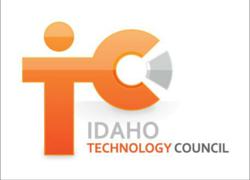 Boise, Idaho (PRWEB) March 28, 2012
The Idaho Technology Council today released its lineup of industry leaders scheduled to speak at develop.idaho 2012. develop.idaho is the only event of its kind in the state created specifically to connect software developers, designers, entrepreneurs and students together to build a thriving, supportive technology community. develop.idaho 2012, presented by Perkins Coie, is scheduled April 3rd at Boise Centre and tickets are available at http://www.developidaho.org
"This year's develop.idaho offers a rare opportunity to learn from prominent thought leaders in the software industry – both local and national. The software professionals and students who attend will 'imagine the possibilities' that software has to offer here in Idaho. Each of these leaders will provide different perspectives on their niches in the industry," said Martin Hambalek, IT director of Memjet and chair of the develop.idaho event.
Ken Schwaber, co-developer of the Agile Scrum process, will keynote the event. Agile Scrum is a critically-acclaimed process that has been adopted by software development teams across the world. His keynote address, entitled, "Scrum and Scrum +. The continually improving software development organization" will focus on ways software developers can more effectively leverage this process to improve productivity and support innovation.
Peter Coffee, vice president and head of platform research at salesforce.com, will present an address entitled, "Both Possible and Essential: Social, Mobile, and Cloud" that will discuss how the rapid adoption and dramatic impact of new cloud services and tools will affect the software industry. Coffee joined salesforce.com after 19 years with PC Tech Journal, PC Week and eWEEK. Coffee has 29 years of experience in application development tools and practices and is a frequent speaker at industry events and conferences throughout the world.
Frank Gruber, CEO and co-founder of Tech Cocktail, will present an address titled, "Thoughts on Software Startups." Gruber co-founded Tech Cocktail in 2006 to help better connect local technology companies worldwide. Since it was founded, Tech Cocktail has grown into a media company that offers technology news and hosts events across the entire country. Gruber was honored by being listed as one of Forbes Top 20 Most Media Connected in Tech in 2010 and as one of 100 DC Tech Titans by Washingtonian Magazine in May 2009 and May 2011.
Other Idaho business leaders will also present at develop.idaho, including Pete Gombert, CEO at Balihoo, Brad Frazer, partner at Hawley Troxell Ennis & Hawley, David Cohen, CEO at MobileDataForce, and James Price, director of product development for Clearwater Analytics.
Following these speakers, a roundtable discussion will be held. Panelists include Chris Brandsma, director of software development at Unity Media, Dr. Gregory Donohoe, professor at University of Idaho, Dr. Amit Jain, associate professor at Boise State University, Chris LaJoie, Chief Technology Officer at eTripTrader, Ron Schinnerer, senior electrical engineer at EnerNOC, David Wasden, CTO at Zenware, and Dean Jennings, senior technical consultant at Acquity Group.