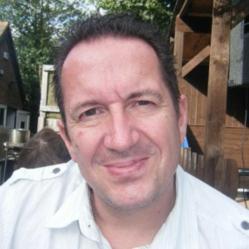 Within a few of sessions, her anxiety and depression had all but gone. By the end of her treatment, her blood pressure was in the normal range and staying there and her blood pressure specialist had taken her off most of the medication
London, UK (PRWEB UK) 30 March 2012
With National Salt Awareness Week in full swing, awareness of the dangers of high blood pressure is thankfully increasing. High blood pressure affects around one in three people worldwide and the World Heath Organisation estimates that it causes up to 25% of all deaths.
Although lifestyle factors play a major role in over 90% of high blood pressure cases, a study by the US Centers for Disease Control and Prevention estimates that 70% of US adults with hypertension are using medication to control their blood pressure.
Paul Howard, spokesman for The Hypnotension programme said, "Doctors know that lifestyle modifications require willpower from the patient, which is hard to prescribe. Although medication doesn't deal with the underlying problems, it is a known quantity."
But whilst a lifetime of medication suits some, for others like Alice, the side effects of the medication provide the motivation they need to change.
Alice, a 33 year old IT professional, had suffered from hypertension since she was 16. She had undergone, she described, every test known to man, but no medical explanation could be found for such high blood pressure at her age.
She started taking blood pressure medication at the age of seventeen and was now on four different types of medication, which were doing a fair job of keeping her blood pressure around 140/90 mmHg.
The side effects of the current medication, which she had been on for three years, were becoming more than she could bear. They included insomnia, loss of sex drive, frequent urination, anxiety and depression.
Alice came across the Hypnotension™ programme when her GP suggested she look at hypnotherapy for her anxiety and depression. She contacted her local Hypnotension practitioner, Paul Rungay, who is based in Wickford, Essex.
The Hypnotension programme uses proven cognitive techniques and behavioural coaching to help to bring down high blood pressure by reducing and removing the external life experiences and pressures that are keeping the blood pressure high inappropriately.
Paul Howard, spokesman for The Hypnotension programme said, "The Hypnotension programme works by tackling the lifestyle factors that maintain high blood pressure. Doctors and the NHS simply do not have the resources to tackle them effectively."
During the programme, Alice addressed many aspects of her life and her upbringing that were affecting her negatively and helping to maintain her abnormally high blood pressure. These included tackling her perceptions of a birth defect that were significantly affecting her self image, dealing with the after effects of bullying, and feelings of guilt amongst many others.
Within a few sessions, her anxiety and depression had all but gone. By the end of her treatment, her blood pressure was in the normal range and staying there and her blood pressure specialist had taken her off most of the medication, apart from a water tablet.
She was back in full-time employment and enjoying her life to the full.
Alice had finally reached her wonderland.
For full details, read Alice's story of tackling high blood pressure naturally.
*** Notes for Editors ***
About the Hypnotension Practitioner:
Paul Rungay trained with the Surrey Institute of Clinical Hypnotherapy and has taken both the Hypnotherapy Practitioner Diploma and Clinical NLP Practitioner certification and passed with Honours.
Paul is proud to be the first qualified Hypnotension™ practitioner from Essex. He adheres to the NCH code of ethics for hypnotherapy.
Paul practices from Broomfields Hypnotherapy in Wickford, Essex
About the Hypnotension Programme
The Hypnotension Programme has been designed to meet the needs of people who have high blood pressure (primary hypertension). This unique one-to-one programme looks at the individual need of each client and devises a treatment plan to address the emotional and lifestyle factors which contribute to high blood pressure so that the client can take back control and reduce their blood pressure naturally.
About Hypnotension Ltd
Hypnotension is a collaboration between two experienced hypnotherapists, with combined experience of nearly 20 years. Both are passionate about helping reduce the burden of hypertension, and they have created the Hypnotension programme so that hypnotherapists around the world can make a positive supporting contribution alongside primary medical care.