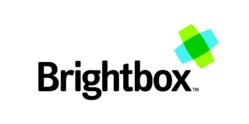 Leeds, UK (PRWEB UK) 29 March 2012
Brightbox Cloud, the multi-zone Infrastructure as a Service (IaaS), has announced additional features for its Cloud Load Balancing service that provide high performance and flexibility for applications built with real-time, asynchronous technologies, such as Node.js and the new HTML5 WebSocket protocol.
Real-time applications often involve maintaining many concurrent and long-running connections, but thousands of connections disconnecting and reconnecting adds significant load, with workarounds adding additional complexity.
Brightbox Cloud Load Balancers provide a solution to these issues by enabling highly-configurable timeout settings for each "listener" in addition to a new HTTP + WS mode which enables users to efficiently serve both standard HTTP and WebSockets traffic over the same port. Significantly, both of these features are new to the cloud infrastructure marketplace.
Brightbox co-founder, Jeremy Jarvis, explained: "Our engineering and development team is continuing to outshine Amazon's Elastic Load Balancers with the introduction of these new features.
"We place a great emphasis on being immersed in, and responding to, the community when developing new features for Brightbox Cloud. We're focused on providing an agile cloud infrastructure that makes life easier for developers and enables them to focus on what really matters to them - building great applications."
Paul Serby, CTO at Clock, a leading UK digital agency specialising in Node.js applications, said: "As we build more and more real-time applications, having a Load Balancing service that supports Websockets, like Brightbox Cloud, is essential."
Andrew Nesbitt, Developer at Forward Internet Group and organiser of the London Node.js User Group, added: "Both features sound great for anyone using web sockets, I can see instant benefits for both Rails and node.js apps with WebSockets compared to platforms like Heroku."
As well as Cloud Load Balancing upgrades, Brightbox Cloud has also just introduced two new super-sized Server Types to its offer: XL (RAM: 16384MB, DISK: 640GB, CPU: 8 cores) and XXL (RAM: 32768MB, DISK: 1280GB, CPU: 8 cores). Brightbox Cloud's server types are the templates by which users define the RAM, CPU and storage specifications for Cloud Servers.
Following its launch in October 2011, the Brightbox Cloud team has introduced a series of innovative features. IPv6 addressing for Cloud Servers went live earlier this year and Brightbox's Cloud Firewall, a distributed firewall for managing network access to, from and between servers, was announced in November. IPv6 enabled, all firewall rules created by users apply to both IPv4 and IPv6.
Brightbox was launched in 2007 when company founders Jeremy Jarvis and John Leach developed the UK's first hosting platform specifically for Ruby on Rails applications - which powered a number of busy sites for brands such as Channel 4, MTV, Lastminute.com, Amnesty International – among others.
In 2010, work began on an entirely new cloud infrastructure. And following 18-months of rapid development by the company's engineers and developers, Brightbox Cloud was launched.
Brightbox Cloud: The agile cloud.
Brightbox Cloud is the UK's first multi-zone Infrastructure as a Service (IaaS) cloud.
Built by developers and engineers, for developers and engineers; Brightbox is driven by a passion to build products and services that we want to use. And by the belief that a powerful cloud computing infrastructure should be accessible to all.
Launched in September 2011, the advanced cloud infrastructure is made up of performance-optimised virtual machines, backed by enterprise-grade hardware and fast persistent storage.
Brightbox Cloud has a number of features that are gaining plaudits from users and analysts alike:
● Cloud IPs
● Cloud Load Balancers
● Geographically isolated zones
● Cloud Firewall
● Powerful API tools
http://www.brightbox.com