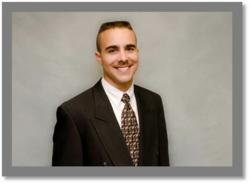 Tampa, FL (PRWEB) March 30, 2012
Gene Geiger, Director of Align Security and Compliance Services, will give an overview of the most common compliance standards that organizations face, and discuss similarities between the standards that can be leveraged to improve audit efficiency. Mr. Geiger will also provide examples where the requirements of PCI DSS, SSAE 16 (SOC 1) and the Trust Principles of SOC 2 overlap and how to then use the overlapping requirements to reduce the impact of the audit on your organization. The webinar will conclude with practical recommendations that all organizations can employ to improve the audit process while strengthening the internal control environment.
All individuals/organizations are invited to attend this webinar. The goal of the discussion is to equip organizations that undergo multiple compliance audits annually with guidance on how to better prepare for, schedule and undergo audits from external auditors. Registration for the webinar is complimentary. Persons wishing to register for the webinar can sign up here: https://cc.readytalk.com/r/xmcqrfxubnb8.
A-lign Security and Compliance Services (ASCS) http://www.alignsecurity.com is a professional services company and registered QSA company, focused on clients' information security and compliance needs. Specializing in industry and regulatory compliance, ASCS can assist clients nationwide in the areas of PCI DSS, HIPAA, FFIEC and ISO 27001/27002 compliance.
The Payment Card Industry Security and Standards Council was formed by the five major payment brands, American Express, Discover Financial Services, JCB International, MasterCard Worldwide, and Visa Inc., to align their individual security requirements for the payment card industry. Navigating the requirements of the Payment Card Industry Data Security Standards ("PCI DSS") requires a deep understanding of information security and the PCI-DSS requirements. Our security professionals have a broad range of experience in the payment card industry from processor, merchant and compliance perspectives. If you store, process or transmit cardholder data you need to understand the compliance requirements that impact you. We are positioned to help you through each of the phases of compliance with one of our PCI DSS services.