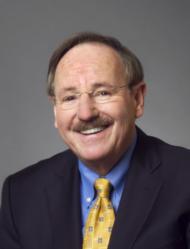 Dallas, Pa. (PRWEB) March 28, 2012
John Metz, Executive Chairman for Metz Culinary Management, has accepted the prestigious appointment as the next Walter J. Conti Professor of Hospitality Management in Penn State's College of Health and Human Development for the Spring 2012 semester. The Conti Professorship Program recognizes leaders within the hospitality industry and invites them to visit the school to interact with students and faculty and present guest lectures.
"It's an incredible honor to be selected as Conti Professor - one that I humbly accept," said John Metz. "I look forward to working with the faculty, staff and students at Penn State's School of Hospitality Management and will offer any insight or guidance I can provide them."
Established by alumni and friends of the Penn State School of Hospitality Management in 1987, the Conti Professorship Program honors renowned restauranteer Walter J Conti for his contribution to Penn State University and the hospitality profession. As Conti Professor, John Metz will regularly collaborate with students and faculty of Penn State's school of Hospitality Management to present lectures on pertinent issues facing the hospitality industry and his career path and success in foodservice management. He will also speak at graduate and undergraduate academic seminars.
John Metz began his career in the Food Service Management industry in 1967 with the founding of Custom Management Corporation. Custom Management Corporation was acquired by Morrison's Hospitality Group, during which John Metz oversaw the growth of more than 900 accounts. In 1993, John Metz was awarded franchise rights from T.G.I. Friday's restaurant chain and currently operates thirteen franchises across New Jersey and Pennsylvania.
In 1994, John Metz introduced Metz and Associates, Ltd., the management company for dining services, which expanded into facilities management in 2000. Metz Culinary Management has become one of the fastest growing regional food service providers in the nation and has 150 clients in business, industry, healthcare facilities, school districts, colleges and universities.
Throughout his career John Metz has received a variety of awards including industry prizes such as the International Foodservice Manufacturers Association's Silver Plate Award and Restaurant Business magazine's Leadership award. He is a Trustee Board Member and Board Director of the National Restaurant Association's Educational Foundation, a member of the Board of Overseers of Harvard University, a Trustee Board Member at Misericordia University in Dallas, Pa. and is also an active member of the Culinary Institute of America.
About Metz Culinary Management
Metz Culinary Management provides dining and environmental management services for clients in a variety of settings, including hospitals, public and independent schools, colleges, long-term care facilities, corporate offices and manufacturing facilities. Metz is a family-driven company that collaborates with its clients to deliver restaurant-inspired hospitality to each and every guest. In 2011, Food Management Magazine named Metz one of the Top 20 Management Companies in the U.S. and one of the Top 5 Firms to Watch. For more information on Metz Culinary Management, visit http://www.metzculinary.com.
###